WebEx conference calls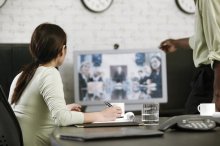 Online conference facilitates remote collaboration.
Comstock/Comstock/Getty Images
If your business subcontracts with other vendors located across the country or hires consultants who telecommute remotely, face-to-face meetings of your entire team can carry a high price tag. The Cisco WebEx online meeting and collaboration service enables you to hold virtual conference calls so you can schedule real-time communication without the costs of airline tickets and hotel stays. Setting up a WebEx session can take less time than typing a meeting agenda.
Step 1
Visit the WebEx website and log in to your WebEx Meetings account. Click on the "Schedule" button.
Step 2
Type the name of your event in the "What" field on the Schedule a WebEx Meeting screen. Use the online calendar to select the date and the drop-down menu next to it to choose your start time. Click on the "Length" drop-down menus to set the duration of your event in hours and minutes.
Related Reading: How to Have a Conference on the Telephone
Step 3
Type the email address of each attendee into the "Who" field. Press the "+" button to add each team member to the list.
Step 4
Type or paste in optional Agenda items to itemize your plans for the meeting. You can enter up to 1, 200 characters of information in the Agenda field.
Step 5
Click on the "Attach Files" link to browse to the location of documents you want to provide for advance review. Each attendee receives emailed notification of these uploads.
Step 6
Type an optional password in the Meeting Password entry field to require attendees to log in to your conference call. Click on the "Record This Meeting" checkbox to create an audio backup of your conference proceedings.
Step 7
Click on the "Schedule It" button to formalize your event. Each attendee receives an emailed invitation that contains a link to the event.
Tips
Attendees don't need to sign up for WebEx accounts to join your online meeting.
Use the WebEx mobile apps for iPhone, iPad and Android to host, run or join a conference.
You can schedule a conference and allow others to run all or part of the meeting.
Warning
Meetings scheduled through free WebEx Basic accounts can't include more than three participants and have limits to their audio quality level, support, file storage and shared meeting features.
You might also like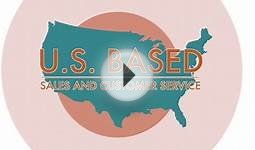 Conference Calls Unlimited Best Conference Call Service ...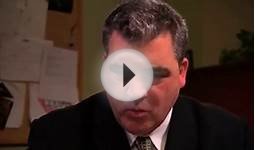 Conference Call Goes Out of Control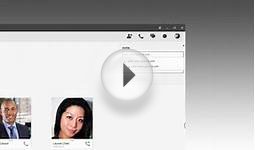 Control your Conference Calls with Call Manager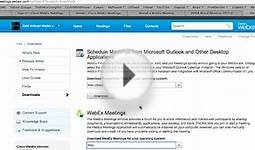 WebEx Video Conferencing Call join dan ding.mp4
Jabra PC and Smartphone Headset with Active Environmental Noise Canceling Earphones and Noise Canceling Microphone | Evolve 80 | For Unified Communications, Streaming Music, Softphones - Cisco Jabber, Webex, Skype, Lync and others | Bundle with USB Adapter and Travel Case included


PC Accessory (GN Netcom)




Bundle of 3 items: Headset, USB adapter and Travel case
Multi-Functional Professional Grade Headset with Microphone - PC and Smartphone
Now you don t have to listen to co-workers in the office. Turn on the Active Noise Canceling feature so that you are less distracted
Oversized Leatherette Soft Earcups
Attractive yet durable design will withstand active lifestyle and noisy offices

Brother NW1000 High-Definition Video WebCam (NW1000)


Personal Computer (Brother Printer)




Up to full HD1080 and HD 720 video image quality(requires 3rd party subscription).
Wide angle image capture lenses with auto focus
Crystal clear stereo audio via dual microphones
Optimized to work with Brother Omni Join Web Conferencing service
Supports latest video compression technology (H.264)

Brother Printer VT1000 Compact Speakerphone VoIP Phone/Device


CE (Brother Printer)




Enhances on-line web-conferences or presentations with crystal clear two-way voice communications
Phonebridge allows others to join your meeting via smartphone
USB Connectivity, Mac and PC Compatible
Presentation mode expands sound capability of your computer
Optimized to work with Brother OmniJoin Web Conferencing service
Q&A
What are some companies that provide conference calling?
Most telephone service providers offer conference calling facilities. There is rarely any need to seek specialist services.