Online Computer Learning Center
Even though New Horizons Computer Learning Center is the world's largest independent provider of IT training with more than 300 centers in 65 countries, there are many metro areas in the U.S. that do not have a physical training center. With the OnLine LIVE (OLL) learning model, students in any location can attend live training from their home or office with only minimal technical requirements.
Here's a partial list of the authorized vendor curriculum currently on our schedule:
Microsoft Office
Microsoft Exchange
Microsoft SQL Server
Microsoft Windows Client OS
Microsoft Windows Server OS
VMWare

ITIL®
Cisco
Citrix
CompTIA
Project Management
Information Security
The Learning Experience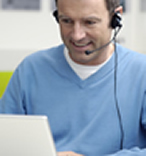 Online LIVE classes follow the same framework as our traditional instructor-led training. Using lecture, demos, and freehand diagramming, our certified trainers provide instruction through our collaborative eLearning platform. All students are issued low-noise headphones with microphones, and may freely participate in discussions with the instructor or with other students by voice or through text-chat. VoIP technology allows for clear, uninterrupted voice communication. Students apply what they learn in lecture by working on hands-on labs in a virtual environment. During their lab practice, the instructor can provide one-to-one mentoring, using remote sharing technology to view and manage the student's computer.
The Learning Environment
With minimal technical requirements, the OLL platform was designed to make the training experience as simple to implement as possible, allowing students to attend class from their home, office, or on the road.
The award winning labs offer students the following features:
Learn on the real thing – Learners interact with virtual machines, allowing them to use the same software and scenarios they will encounter in the real world.

Integrated guidance – The Lab On-Demand lab console walks the learner through the learning process step-by-step. Detailed instructions are provided from within the console interface. This means the learner doesn't waste time flipping between a lab manual and the lab itself.

Lab restore points – Learners can create restore points within their labs, allowing them to instantly revert back to "known good" states.

Customizable interface – The lab console can be customized by the learner to fit individual needs and preferences.
New Horizons offers live labs for more than 150 courses. The majority of Online LIVE offerings are vendor authorized programs, including: Microsoft, Cisco, Citrix, CompTIA, and Novell.
Benefits of Online LIVE
Online LIVE brings a variety of benefits to our clients, including:
Robust and varied open-enrollment training schedule taught by our staff of more than 50 vendor-certified instructors

Minimizes commuting challenges and costs, promoting a green agenda

Connect virtual teams for collaborative group training
You might also like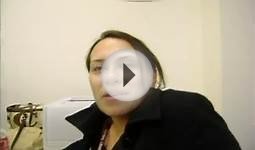 Roybal Learning Center Technology Workshop October, 2012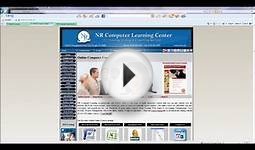 Online Computer Class Registration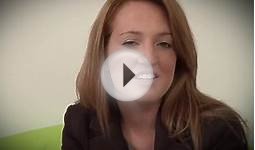 The Benefits of Online Learning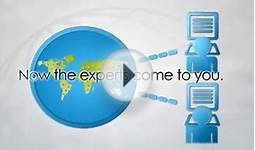 Online LIVE Training from New Horizons Computer Learning ...
CourseMate (with Live Plan, Small Business & Entreprenuership Resource Center, Online Interactive Business Plan) for Hiduke/Ryan's Small Business: An Entrepreneur's Business Plan, 9th Edition
Digital Software (Cengage Learning-158940-158940)
ISBN: 9781285170237
Access to this product is valid for 180 days after initial login. After this period, this product can be viewed under the view expired link in your CengageBrain...
VTech Touch and Learn Activity Desk


Toy (VTech)




Activity table features an interactive desktop and four double-sided cards that introduce numbers, letters, animals, music, people and more
Innovative learning table allows you to flip up the kids table and create a masterpiece using the easel or chalkboard; chalk not included
Toddler play table comes with 160+ vocab words, 30+ learning activities, and 20+ popular melodies; 9 colorful touch pages each with 4 learning modes
Activity table comes with an interactive LED screen that demos how to write letters and numbers step by step; stool is included with kids desk
Early education center operates on 3 AA batteries; intended for kids 3-6 years old
Learning Company Kid Pix Deluxe 4


Software (Encore Software)




Designed with extensive input from teachers and students
Ability to control which graphics libraries are active for a project
Bilingual - English/Spanish Support
A 17% larger workspace, visible menu bar, tool tips, and help movies make Kid Pix Deluxe 4 for Kids easier to use
For Ages 4 and Up

Arthur's 1st Grade Age Rating:5 - 7


Software (Learning Company)




Skills Learned:Reading and Vocabulary. Spelling. Sentence Construction. Arithmetic. Matching & Sorting. Measurement. Music Composition. Story Writing. Arts and...
Activities Include:Activity Center-Create storybooks and cards. Or, print games, crafts and more!Measurement-Help measure wrapping paper at the Sugar Bowl.Progress...
Product Features: Multiple Skill Levels. Auto-Leveling. Progress Reports. Personalization. Automatic Help Messages. Printable Activities.
Windows System Requirements: Windows 98, Me, 2, XP, Vista, Windows 7 (32-bit and 64-bit). Pentium 166 MHz or faster processor. 32 MB of RAM. 40 MB free hard disk...
Macintosh System Requirements: Mac OS 8.6¨C9.2, OS X. 180 MHz PowerPC or faster. 32 MB of RAM. 40 MB free hard disk space. 640x480 monitor, 256 colors. 8X CD-ROM...

LeapFrog My Own Leaptop, Pink


Toy (LeapFrog)




Learn the alphabet, spell your name and more!
Customize My Own Leaptop to spell your child s name.
Send and receive pretend emails, learn letters and animal names, and sing along with 16 songs and melodies.
4 learning modes, including ABCs, Messages, Games, and Music.