Cheap conference Calling
Here's the cheapest way I could find to make a conference call that uses your computer to set up a conference call between any normal landline phones.
1. Set up a free account at
They will give you some details like:
Free Conference Call
Conference Dial-in Number: (616) 597-8000
Host Access Code: 123456*
Participant Access Code: 123456#
To make the conference call, all you need to do is ring the number 1 616 597 8000 from a normal phone and when it asks you, enter the Access Code on the phone keypad. (eg 123456*)
Then every other person who want's to be on the conference needs to ring the same number and enter the same Code (123456*)
The problem is the number us a USA number, so it's going to cost a lot.
To get the call to the USA cheap, I signed up with pennytell, then go to their Web Callback page.
Enter in your phone number, then the conference call number, like this: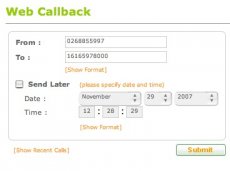 This will connect your number to the conference call number.
You can repeat this for every person you want to connect – replace your number with their number – and it will ring them and connect them into to the conference call. (Make sure you give them the access code (eg 123456*) and warn them what's happening!
The people you call into the conference will not have to pay, your pennytel account will be charged at 3.2 cents per minute per caller.
Enjoyed this article?
You can help me by clicking on any other article. People read an article, get the answer they want, and leave. Google call this a 'bounce' and have started penalising sites that people only visit one page on. So please, if this article was helpful, just click back to the front page or to any other article on this site. This says to Google you like this site. Thanks!
You might also like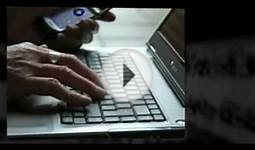 Nconnects Conference Call Provider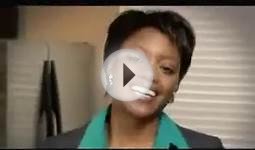 How to Make International Calls 4 Cheap? *REVEALED*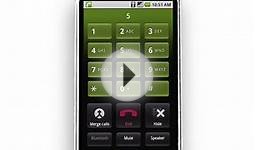 4 Free Conference Calling Services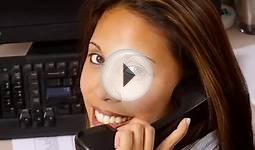 Unlimited Flat Rate Conference Calls
Plantronics Voyager Legend Wireless Bluetooth Headset - Compatible with iPhone, Android, and Other Leading Smartphones - Black


Wireless (Plantronics)




BLUETOOTH 4.0 HEADSET: Signature Plantronics audio technology and enhanced voice clarity through Bluetooth 4.0 and wideband audio support.
SMART SENSOR TECHNOLOGY: Our technology senses when the headset is being worn so it can automatically answer calls as you place the headset on your ear or redirect...
VOICE RECOGNITION: Manage calls hands free without pressing buttons through Plantronics voice recognition technology, just say Answer or Ignore.
NOISE CANCELLING TECHNOLOGY: Our triple mic technology cancels background noise and wind and can separate your voice from 80 dB s of background noise.
WATER RESISTANT: P2i nano-coating technology will protect this Bluetooth headset from rain, sweat, and coffee spills so you can wear the headset in the office or...
magicJack GO Digital Phone Service, Includes 12-Months of Service (K1103)


CE (magicJack L.P.)




Includes free mobile calling over WiFi on Your smartphone and tablet with magicApp
Free unlimited calling to the U.S. and Canada
Free unlimited magicJack-to-magicJack calls worldwide.
Free Caller ID / Voicemail / Call Forwarding / Call Waiting / Conference Calling
No Monthly Bills.
Bluetooth Speakers - WAVEstream Universal Portable Wireless Speaker Bluetooth Sound Bar w/ Conference Call Speakerphone Capability [Compatibility: IOS: 7 or above, IPOD / TOUCH (5TH GEN) / IPAD3 / IPAD AIR / IPAD AIR2/IPAD MINI / IPAD MINI2 / IPAD MINI3, IPHONE 4S, 5, 5s, 5C / IPHONE6 / IPHONE6 PLUS / Samsung Galaxy S6 / Galaxy S5, S4, S3, SAMSUNG GALAXY NOTE2, SAMSUNG GALAXY NOTE 10.1 Google Nexus, Microsoft Surface, HTC, Motorola X & MORE Models] - NEON RED


CE (Rebelite)




Built-In wireless speakerphone MIC for hands-free call functionality or CONFERENCE CALLING Change tracks from your phone or directly from the WAVEstream unit: works...
Easily PAIR your smartphone or tablet device to portable wireless soundbar speaker unit works SEAMLESS with iphone, ipad, and ALL android devices
Includes Auxiliary Input wire for non-bluetooth enabled devices 3.5 PORTmm INCLUDES: micro USB Charging cable/ Aux Cable/ Manual
365 Day Satisfaction Guarantee! Shop with Confidence. No Hassle Returns & Refunds. (1YR MANUFACTURER WARRANTY)
Compatibility: Iphone 4, 4S; 5, 5S, 5C, 6, 6 Plus, iPad 1, 2, 3, 4, Air 1 & 2, Retina, Mini 1, 2, 3; iPod Touch, Samsung-Galaxy S3, S4, S5; PCs-Windows, Macbook...

Rebelite Boom Blox Bluetooth Speaker w/ Powerful Sound & Conference Call Built-in Mic for iPhone, Android, & Any Bluetooth Device Including Smart Phones, Tablets, mp3 Players, & more (Basic Black)


CE (Rebelite)




Built-in wireless speakerphone mic for HANDS-FREE CALLING or CONFERENCE CALLING
Easily PAIR your Android or iOS smartphone, tablet, or other device and control the music from your device or from the speaker (works with PANDORA, SPORTIFY, TIDAL...
Compatible across all devices: iPhone 4, 4S, 5, 5S, 5C, 6, 6 Plus, 6S, iPad 1, 2, 3, 4, Air 1, 2, Retina, Mini 1, 2, 3, iPod Touch, Samsung Galaxy S3, S4, S5, PC...
Auxiliary port 3.5mm for wired listening (auxiliary cord included)
Manufacturer Guarantee for 365 days [1 YEAR MANUFACTURER WARRANTY]. Shop with confidence. No hassle returns & refunds

JtelCall


Mobile Application (jtel)




What s new in Jtel 2.2.3:
- Now works in UAE region
- Video Congestion control implemented
- Better audio and video quality
- Stability improvements
- Minor bug fixed
OUR HOT OFFERS:
- Buy Jtel number.
- Buy plans - you can save up to 50% on calls.
MORE OPTIONS: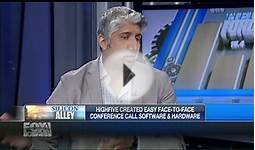 Face-to-face conference calls on the cheap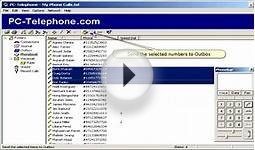 Cheap Audio Conferencing by PC-Telephone Calling Software ...
Q&A
Where can one get cheap conference calling?
FreeConferenceCall offers affordable conference call services worldwide. The service is reliable, easy to use, and does not require an advance reservation.