Free online Microsoft Certification
There are many computer training institutes scattered all over the world offering Microsoft Office Training – both online and offline. This article covers links to some of the best, and can be considered a resource, to aid the learning of MS Office, at your pace, from anywhere in the world.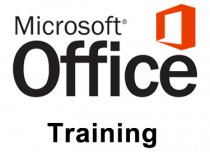 What could be the best option than to learn the software from the developers of the software? Microsoft offers plenty of courses that enable you to learn Office related software online. You can learn at your pace. The courses are available as text and as webcasts that you can view and take notes. Different courses are available online for different apps in Microsoft Office. Also, there are different courses for different versions of Microsoft Office – from Office 2003 onwards. You can learn office 2003 or 2010 or 2013, depending upon what version you are using.
You can also opt to get certified by taking online tests at a small fee. The courses are free but when you register to take an exam so that you can get a certification, you will have to pay some fee related to the exam you are taking. You can take an exam for entire Microsoft Office Suite or for different apps in the MS Office suite – such as MS Word, MS Excel, MS PowerPoint, MS Access, MS OneNote and more.
These certificates come from Microsoft and hence are considered better than any other type of certificates. Visit the online training resources for MS Office on to know more.
Learn Office from Microsoft Partners
Next to getting trained at your own pace using the tutorials and webinars present on the Microsoft Office training website, the best method is to get enrolled with a Microsoft partner who can offer you online training. Microsoft partners are basically individuals or institutions that have people trained vigorously in different fields of Microsoft Office. They have tools and book material that other institutions cannot lay their hands on. These help you with training better. It depends upon the Microsoft Learning Partners whether they offer individual training for individual office components such as MS Word, MS Excel and MS PowerPoint.
Not all Microsoft Learning Partners may be able to provide you with online training. You can – however – find out a Microsoft Learning Partner who can train you on online Microsoft Office training courses. They will charge for training and for providing you the training material. Then you can opt for examinations from Microsoft. At the end of training, you can opt to get a certification from the partner institution or from the Microsoft itself. I would recommend the latter as it has many benefits over regular institutions' certificates. It makes you stand out of the crowd and gives your resume, the boost it requires for landing you up with a decent job. Learn about Microsoft Learning Partners here.
You might also like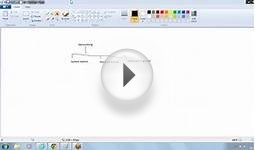 CCNA training free online, CCNA, CCNP, CCIE certification ...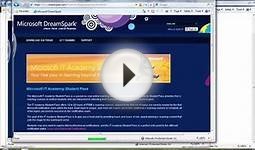 Free Microsoft training and certification exams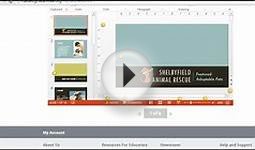 Microsoft Word-Excel-PowerPoint Training FREE Online ...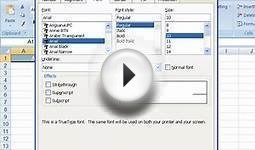 Training Courses on Microsoft Excel 2007 and free online ...
Q&A
What types of blank certificates does Microsoft offer for free?
Microsoft offers quite a number of blank certificates for free. However, most of the certificates offered from Microsoft could be described as simple.