Online teaching software free download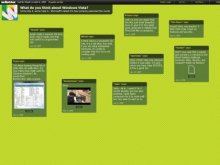 If you can recall a time when using software in lessons meant spending a lunch break installing CD-ROMs in the computer suite, then the prospect of being a browser away from a huge selection of easy-to-use, exciting tools should put a smile on your face.
What's more, with ICT budgets being squeezed ever tighter, the fact that many quality on line teaching and learning tools are available for free will no doubt make that smile a little wider. Consider the potential for active, collaborative and personalised learning that these on line tools facilitate, and there's even more reason to be cheerful.
To the tech-savvy youngsters in our classrooms, the use of online applications is second nature. All we, as teachers and ICT coordinators, need do is introduce them to the on line apps that can help unlock their creativity and collaborative skills- and aid their study, revision and organisation.
The key is knowing which free online tools transcend the novelty factor and add real value. That's where this guide can help. Read on to discover ten online tools you can use straight away, without needing to raise a purchase order or barter for budget allocation.
1. Wallwisher
Wallwisher allows users to build virtual classroom Walls, in the sense you might be familiar with from Facebook, onto which 160-character messages, web links, images, videos and audio may be posted. Individuals can use it to mind-map, keep notes, or bookmark useful websites - but the real power of Wallwisher is in its potential for collaborative activities.
By sharing your wall URL with a class, whole year group, or even an entire school, anybody you choose is able to view and contribute to it. Wallwisher's security settings allow teachers to use what its designers have cheekily titled "The Idiot Filter" to approve entries before they're posted.
Ideas for use: Students can mind-map, build mood boards for creative projects, or create research walls on a given topic. Plenary discussions can be initiated by topic walls made collaboratively, or by teachers. For instance, a Key Stage 4 Media Studies teacher could create a wall ofYouTube film trailers to initiate a discussion on genre, classification or censorship.
How about having students post links to their own work, then using Wallwisher as a peer assessment tool? Teachers can also use the tool to gather feedback, anonymously if they so choose, on pupil confidence in specific curriculum areas.
Alternative: PrimaryWall is designed for primary schools, offering a user-friendly, text-only service with which to introduce Key Stage 1 and 2 pupils to group projects and collaborative storytelling.
You might also like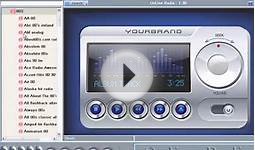 Fm Radio Software Free Download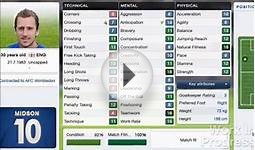 Online School Management Software Free Download 2014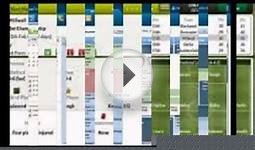 Online School Management Software Free Download For 2015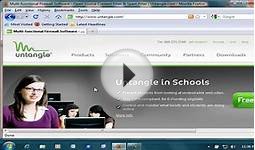 Free Firewall Software - Download online. YouTube Overview ...
Software Video Learn QUICKBOOKS PRO 2015 Training DVD Sale 60% Off training video tutorials DVD Over 6 Hours of Video Tutorials Training


Software (Software Video Online Training Membership Instant Download and DVD for Everyone Individuals Schools Businesses Government Teaching Everyone Since 1994)




Learn fast save time, Professional Trainer
Play, pause, rewind and repeat the training videos as needed
Visual training tutorials videos NO READING
Step by Step Learn on Windows MAC all devices
High resolution training movies