Best free online Business courses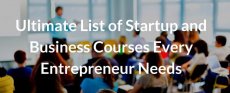 Running an established business is hard, but starting a new one is even trickier. Entrepreneurs face an army of unfamiliar dilemmas, and there's just as much bad advice as there are challenges.
The following 42 fundamental lectures from top business courses are specifically curated for startup innovators. They're delivered by powerful thinkers with proven track records, and you can watch most of them for free on your phone between meetings or classes.
1. How to Start a Startup – Sam Altman
This 2014 Stanford University business course was given by Sam Altman, President of Y Combinator, and Dustin Moskovitz, a cofounder for Asana, Good Ventures and Facebook. In it, the two deliver a basic primer on some of the essential factors that might go into starting a new company.
Altman, whose Y Combinator companies were valued at $30 billion, addressed four key concepts, including Ideas, Products, Teams and Execution. While he focuses heavily on the first two, Moskovitz discussed reasons why someone might start a company and potential challenges they could face. This course also includes slides and supplementary material.
2. Choice, Happiness, and Spaghetti Sauce – Malcolm Gladwell
New Yorker staff writer and The Tipping Point author Malcolm Gladwell takes time to discuss the impact of giving consumers choices. Using examples of the Campbell's Soup and Vlassic Pickle companies, he shows why your goal shouldn't be to create the ultimate perfect product. Instead, Gladwell posits, the companies that succeed do so by giving consumers multiple choices and options.
This lecture introduces the concept of horizontal segmentation as a method of satisfying more people and serving otherwise uniform markets with increased efficacy. If you're not convinced of the value of variability and the pitfalls of blanket marketing approaches, Gladwell's examples drive these points home in clear terms.
3. Before the Startup – Paul Graham
Here, programmer Paul Graham discusses some of the less obvious aspects of starting companies, discussing considerations that entrepreneurs need to take into account before actually founding their firms. Graham, co-founder of the $30 billion seed accelerator Y Combinator and author of numerous programming texts, gives a lot of solid practical advice about transforming your passion into a viable business.
Graham also divulges some of the factors entrepreneurs should use to judge their own business ability and ideas impartially. He wraps up by answering audience questions about the value of incubators, business school and diverse talent pools. This lesson is perfect for those with big ideas who aren't sure whether to make the jump into entrepreneurship.
You might also like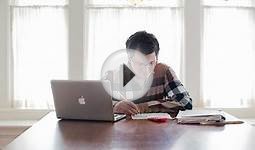 The 21 best free online courses starting in April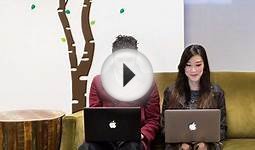 The 14 best free online courses starting in May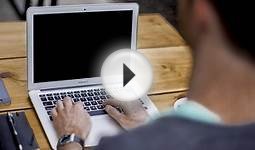 The 15 best free online business courses starting in March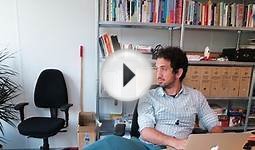 The best free online business courses starting in August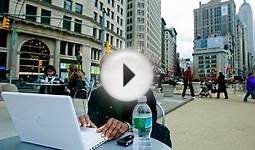 The best free online business courses starting in September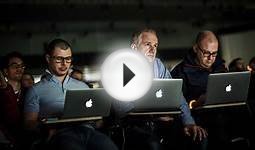 The best free online business courses starting in June
Q&A
What is the best free online course for business consulting? | Yahoo Answers
"free"? are you serious? there aren't any.
sign up for an adult ed class at your local community college. they are cheap.
What is the best free online course for Korean?
Talk To Me In Korean is great
Sweet and tasty tv as well