Use of Blackboard in Classroom
Few people realize that the classroom blackboard is one of the most revolutionary educational tools ever invented. And it may be hard to hard to fathom that blackboards as we know them today were unknown until relatively recent times.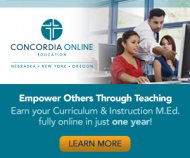 The invention of the blackboard had an enormous impact on classroom efficiency. Due to their simplicity, effectiveness, economy and ease of use, the simple blackboard and its cousin the whiteboard have substantial advantages over any number of more-complex modern technologies. It's unlikely they will ever become obsolete.
Ancient origins
Blackboard classroom history begins, in rudimentary form, in ancient times. Students in ancient Babylonia and Sumeria inscribed their lessons on clay tablets with a stylus (predecessor to the pen and pencil) in cuneiform writing. These could be used wet and erased to be used again, or baked to create a permanent document. In India in the 11th century, teachers used something similar to personal blackboards in their lessons.
A modern revolution
At the end of the 18th century, students in Europe and America were still using individual slates made of actual slate or pieces of wood coated with paint and grit and framed with wood. Paper and ink were expensive but slate and wood were plentiful and cheap, making them the economical option. Unfortunately, they were also highly inefficient. Teachers had no way to present a lesson or a problem to the class as a whole; instead they had to go to each individual student and write a problem or assignment on each one's slate.
In 1801, the rather obvious solution to the problem made its debut. James Pillans, headmaster and geography teacher at the Old High School in Edinburgh, Scotland, is credited with inventing the first modern blackboard when he hung a large piece of slate on the classroom wall. In America, the first use of a wall-mounted blackboard occurred at West Point in the classroom of instructor George Baron.
Other schools rapidly adopted this new innovation. America's fast-growing railroad system assured that by the middle of the 19th century, almost every classroom in America had a blackboard, mostly using slate shipped from quarries in Vermont, Maine, Pennsylvania, New York, Maryland and Virginia. Businesses also started using them in their boardrooms.
20th century changes
Blackboard classroom history remained essentially the same until the 1960s with schools teachers using slate blackboards like their predecessors. Then the "greenboard" was introduced, which was a steel plate coated with a porcelain-based enamel. This was considered to be an improvement because chalk powder didn't show as well when erased and the green color was considered to be more pleasing and easier on the eyes than black. It was also lighter and more durable than fragile slate, making it more economical and easier to ship.
The term "chalkboard" became more common when color of the board was no longer black. In the 1980s the whiteboard, or dry erase board, began to become common and by the mid-1990s 21% of American schools were using them.
You might also like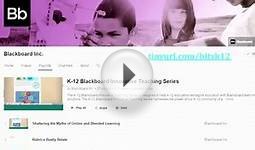 Maximizing Blackboard in a Flipped Classroom Environment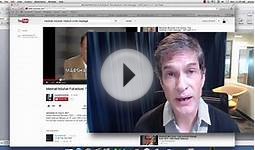 Making Flipped Classroom Content in Blackboard with ...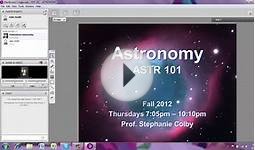 Blackboard Collaborate Tutorial - Online Classroom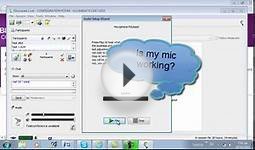 Blackboard Elluminate creative classroom group
Houseables Chalkboard Wall Sticker, Blackboard Vinyl Sheet, 200 x 45 cm, 79" x 18", PVC Wall Decal, Self Adhesive, DIY, Reusable, Erasable, Home, Office, Restaurant, 5 Chalk Included
Office Product (Houseables)
TURN ANY SURFACE INTO A CHALKBOARD: Explore your artsy side. Write thoughts, leave messages and create art no matter where you are in the building. This chalkboard...
CUSTOMIZE TO YOUR DESIRED SIZE: The sticker sheets are customizeable. You can cut them to your desired size which can be used separately or combined for a large...
EASY ON AND EASY OFF: Each 79 X 18 chalk board wall sticker is made of black Polyvinyl Chloride (PVC). Removal is fast, easy and residue-free. Just peel it off...
INSTRUCTIONAL TIP: Do not use sheets on freshly-painted walls, use a towel to wipe and squeeze away bubbles underneath the stickers while applying.
1 Year 100% MONEY BACK GUARANTEE: We offer a No Hassle 1 Year 100% Money Back Guarantee. If, within the first year, you are not completely satisfied with your purchase...
Super Skimo Wall Mounted Chalkboard Blackboard Sign Display for Classroom Dorm Office Restaurant Bar, Wood Framed, 12 X 15 Inches


Office Product (Super Skimo®)




✓ A LOTS OF BENEFITS - Wall mounted chalkboard sign display is perfect for writing message, notes, drawings, daily reminders at home, office or school. Also, you...
✓ GREAT FOR RESTAURANT OR CAFE - Use this blackboard to write menus, daily specials, or messages for your restaurant, cafe, or bar to attract customers.
✓ GREAT STYLE AND MATERIAL - Features an erasable blackboard and a wood framed. Size is 12 x 15 Inches.
✓ EASY TO INSTALL - Hanging it in minutes with included hardware.
✓ 100% AUTHENTIC - DON T FALL FOR THE FAKE! Only choose the Super Skimo® offered by Nitacy Store for 100% satisfaction! For Prime members, you will also be eligible...