Online Speaking Course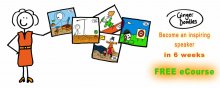 Free public speaking course: 6 weeks of public speaking gold nuggets, straight to your inbox.
Sarah Lloyd-Hughes, author of the Amazon best-seller "How to Be Brilliant at Public Speaking" (Pearson) brings you her outstanding FREE 6 week bitesized eCourse. Receive 30 doodles and 30 public speaking tips, with online resources to help you deepen your learning. With daily inspiration and practical actions, this is a must for every aspiring inspiring speaker.
Why sign up to the FREE Public Speaking Course?
Learn how you can inspire as a public speaker, even if you're a total beginner.
Each week focuses on one of 6 qualities shared by the very best public speakers
Steer clear of the 6 major pitfalls so many public speakers fall into
Develop your own personal pathway to more inspiring public speaking
Discover how to Inspire, dazzle and influence any audience you choose
How to do all this, without pretending to be someone you're not.
How it works…
This 6 week free public speaking course is aimed at busy people with busy lives.
Emails are a 5-10 second read and then click through for a 60 second article, or short video to deepen your learning.
What people are saying:
"The Ginger doodles free public speaking course was fantastic, great fun, and very thorough. One outcome for me – was a commitment to speaking in front of 80 people later this year. I've got a lot of time to prepare (thankfully!), and I plan to use the Ginger Doodles religiously throughout the process!"
"The doodles are fun and great to get a whole lot of inspiration for public speaking. I prepared for my very first workshop about my master thesis with them and could easily select the tips and tricks that would make my messages come across really powerfully. Guess what, the workshop went well and I felt confident and prepared." Laura, AuthentiCity Coach
"The free public speaking course is like a regular workout for the brain; it has taught me new habits that will ultimately lead to me being a toned and confident public speaker!" Hilary Gander, Level Vision Limited
"I've sent it to my entire office – I think everyone should read the course" John R
"Sarah has a wonderful and intuitive understanding of human nature. She effortlessly destroys any pomp and vanity and gets to the very nitty gritty of simple necessities. Wondrous!" Mice Eldridge
"I think the Doodle programme is great! Thank you for sending me my free public speaking course emails, which have already been a useful influence in my work." Sofie
"I have attended two of Sarah's courses. The free public speaking course is a wonderful set of quick reference personal reminders."
"A great starter for those who are serious about improving their public speaking." Edwin Josephs
"Really innovative way of connecting with your audience. I so liked the pictures which were funny and sweet. I felt you were speaking to me personally and I enjoyed the facebook page too. I liked the whole thing so much that I've signed up for your workshop." Rona Steinberg
"The Ginger doodles was a great, fun way to receive regular short pointers and tips about how to improve my public speaking. There's a real art to providing such useful information in such a brief way."
You might also like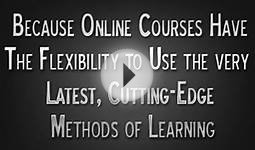 Online English Speaking Course - Fast Track Your Way to ...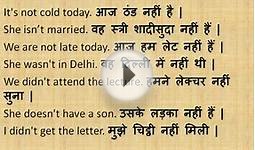 Negative Sentences in English (Online English Speaking Course)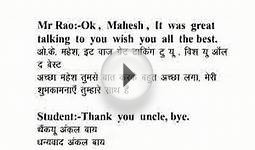 Online English Speaking Course Chapter 3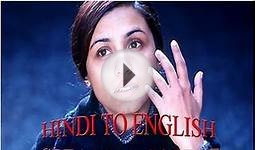 Online English Speaking Course Chapter 14
Beginner's Russian With Interactive Online Workbook: A Basic Russian Course; Learn Basic Language and Start Speaking Today, Online Activities, Videos, ... Life, Useful Lessons Cove (Russian Edition)
Book (Hippocrene Books)
Used Book in Good Condition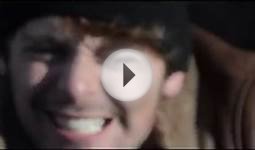 Online Public Speaking Course - Top Rated Online Public ...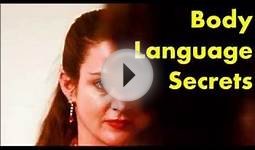 Online English Speaking Course at Spoken English India
Q&A
Online Public Speaking Courses? | Yahoo Answers
This is something you just cannot do online. You have to get used to talking to an audience. I thoroughly recommend the Dale Carnegie Course. Check that name out in your Yellow Pages and enquire.