Business Learning software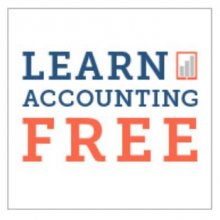 If you have ever felt like you wanted to learn more about finance and accounting, but don't have the time or money to enroll in a college course, there is now an answer for you. Learn Accounting Free is an online platform that allows users to take a preliminary accounting class, Introduction to Financial Accounting, for FREE. Three additional courses are offered, at nominal pricing, which continue to expand on financial accounting, as well as managerial accounting.
Learn Accounting for Free
Currently, the lessons do not come with open access to accounting support (only tech support). They do, however, include extensive practice problems, with step-by-step instructions on how to solve them, practice tests, and a huge glossary of terms and definitions to help people learn. The video lessons are informative on their own, but also provide "hint" and "walkthrough" as additional videos to assist in solving problems for each lesson, if you are having trouble with the concept.
Signing up for the free course is easy. Only basic information is necessary to open an account and immediate access is granted to the course. An introductory video explaining how to use the system is offered up front to assist students in being able to fully take advantage of everything offered on this platform. As it is explained, accounting is the "language of business, " and the videos and coursework definitely break down the meaning of this language. One very useful feature that is provided is a glossary button which you can click on terms from the lesson to get a definition. If there is a word within the definition that you don't know, you can click on that word to be taken deeper into the definition.
While the courses offered are currently not eligible for professional CE credit, or officially affiliated with any accredited university, the courses have been developed by Professor Norm Nemrow, who taught accounting at Brigham Young University 1991-2011. Upon deciding to retire, he recorded himself teaching accounting and made the lessons available to schools around the country. They are currently used in a multitude of universities, and even Harvard University recommends the course to its incoming business students.
In the future, the company, Business Learning Software, Inc., hopes to create a forum for people to ask questions and get answers, and possibly even expand the types of courses offered into other business related areas. They have even spoken to other professionals about donating their time and expertise to developing courses in order to keep this company's online learning format accessible to anyone for free by keeping costs low.
The thing most remarkable about this company, though, is far more than just offering an accounting class for free. Nemrow, who was a successful business man in the private sector, has made it his life's work to teach accounting to others for free. During his tenure at BYU, Professor Nemrow volunteered his time, allocating 100% of his salary to be reinvested into the school's endowment fund. This website is an extension of the idea that accounting is the "language of business" and it is applicable to everyone, not just those who choose a career in the financial field. In order to be an informed consumer, it is important to know accounting and finance basics.
oamdc degree admission 2021
international entrepreneurship
data science degree
nabanna scholarship 2021
bca course
crowdcube citymapper
software training
best go fund me websites
enterprise shirley
business fundraising platforms
cross cultural psychology
tech start up
crowdfunding for artists
kunal kapoor ketto
msc nursing
york university courses
jessen crowdfunding
data science bootcamp
ignatius ajuru university of education
forklift training
competency based education
types of entrepreneurial opportunities
new york city department of education
good start up business ideas
best mba colleges in world
yoga training
cooplife crowdfunding
distance education punjabi university patiala
types of entrepreneurial ventures
revolut crowdcube
startup equity crowdfunding
entrepreneurial behavior
fbise result 2021 ssc 2 by roll number
pg diploma courses
emt course
You might also like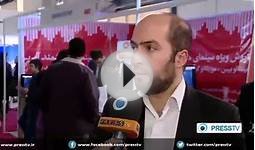 Revolutionary language learning software unveiled in Iran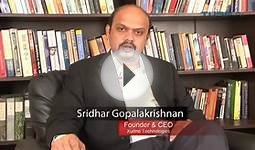 Creating Self-Learning Business Applications using AI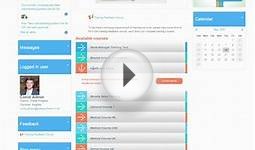 What is Totara? 90 Second Summary - The Business Learning ...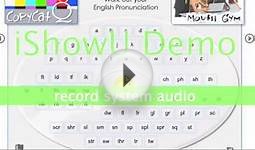 Australian Accent Learning Software
Evecase Cute Happy Farm Cow Themed Neoprene Carrying Sleeve Case Bag For 8.9 - 10.1 inch Kid Tablets (White & Pink Trim, With Dual Handle and Accessory Pocket)
Personal Computer (Evecase)
Brand new Evecase 9.7~ 10.1 inch tablet UNIVERSAL neoprene case Slim Briefcase compatible with Most 9.7 / 10.1 inch tablet Such as iPad Air 2 /1, Asus Transformer...
Water resistant neoprene exterior and soft microfiber interior. Safe, durable and lightweight for when travel or home.
Top-loading dual zipper closure on the sleeve keeps your device secure, and allows convenient access the device or open it.
Attached handle for easy carrying, Extra front pocket is convenient to stroe your mobile phone, power adapter and other accessories.
Outer dimension: 280 x 220 x 25mm (11.00 x 8.65 x 1.00inch), inner dimension: 270 x 205 x 20mm (10.60 x 8.00 x 0.80inch).
English 101 DVD - Unit & Pre Unit Triumph & Unit BSA Motorcycle Maintenance DVD


Office Product ()




Covers Pre Unit and Unit Triumph and unit BSA Motorcycles
Includes how-to on all the maintenance to keep your bike running reliably
Includes basics like changing fluids and adjusting your valves to timing and installing a Joe Hunt Magneto
Save yourself hundreds of dollars in maintenance fees by learning more about your motorcycle
VTech - MobiGo Software - Chuggington


Toy (VTech)




Games feature characters from the TV show--Players can play as the trainees, Wilson, Brewster or Koko
Each game has a challenge mode to encourage players to try more difficult questions
Players can earn and collect badges by completing the games
Players can collect chuggers to display in the chugger showroom as they complete challenges
Includes 4 touch screen mini-games that teach shape matching, problem solving, classification and memory
Compatible with all VTech MobiGo systems

RGS14 (Regulator of G-Protein Signaling 14, Regulator of G-Protein Signaling 14), R1996-28E-100ug


BISS (United States Biological)




Pab
Recognizes human RGS14.
Supplied as a liquid in Tris saline, 0.02% sodium azide, pH 7.3, 0.5% BSA.
Purified by immunoaffinity chromatography.