Learn Microsoft Office 2013
Recently updated to MS Office 2013? We recommend these 5 MS Office ebooks which will help you to get up to speed with all the functions you have been using in the past on previous MS Office versions and introduce you to new functions of Word 2013, Excel 2013, Outlook 2013 and Power Point 2013.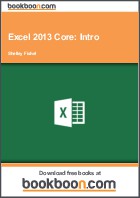 • How to get around Excel 2013
• Add text and numbers to spreadsheets
• Use autofill to copy formula and create series
• Create a basic formula
• Use average minimum and maximum
• Work with worksheet
This Excel 2013 ebook is a handy tool for everyone who wants to delve into the depth of Excel 2013's more complex functions. It guides you step by step through formulas, charts and how to sort and filter data columns and many more functions. You will learn how to:Excel 2013 Core: Advanced
• Use Conditional Logic in a formula – IF statements
• Use the SumIF and CountIF functions
• Produce a chart
• Sort and filter
• Apply subtotals
• Introduction to Pivot Tables
• Introduction to Macros
use styles to improve your documentsThe Word 2013 ebook will help you to fully understand all functions of this programme. In this Word 2013 eBook, you will look at each of the Tabs in your Word 2013 programme and discuss it in detail to ensure you know what happens when you click them. You will learn how to:
• format pictures around text
• use tables to layout information
• use themes and quick parts for consistency
Learn how to effectively manage your emails with this Outlook 2013 guide. This ebook explains step by step all functions of the Outlook 2013 programme and will help you to work more organised and save time. You will learn how to:
• Create folders to keep your email tidy
• Use QuickSteps to do things such as filing or creating standard emails speedily
• Add appointments – all day events and Scheduled Meetings
• Create tasks
• Perform an email mail merge
• Shortcuts for working with email and calendar
This PowerPoint 2013 user guide will take you through all the things you need to know when using PowerPoint to create professional presentations. In this ebook you will learn how to add charts, tables and images to your slides and how to achieve consistent formatting for your presentation. This guide will show you how to:
• Get around PowerPoint 2013
• Add text, tables, pictures, SmartArt, charts and more to your slides
• Use the Slide Master to control the way the presentation looks
• Add Media – audio and video to your slides
You might also like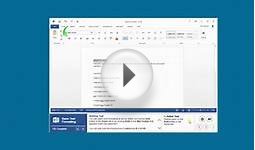 Microsoft Office 2013 for Beginners Online Learning Bundle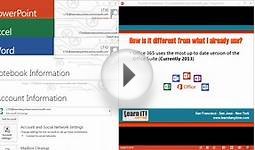 Learn Office 2013 : Whats New in Microsoft Office 2013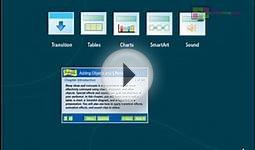 Learn Office Now - Microsoft Powerpoint 2013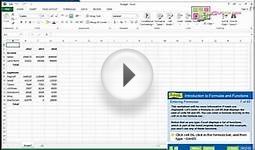 Learn Office Now - Microsoft Excel 2013
Q&A
What are the major enhancements in Microsoft Office 2013?
Word 2013 has support for editing PDFs