Learning ArcGIS
We released our first ArcGIS Pro instructor-led course early this year and it's been a hit. Lots of organizations want their GIS staff prepared to work productively with the latest ArcGIS for Desktop application. Of course, one of the many cool things about ArcGIS Pro is its seamless 2D/3D visualization, editing, and analysis capabilities.
That 3D part—as cool as it is—is where we hit a snag. The instructor-led online classroom is a convenient and popular training option that provides the A factor—accessibility. Students can attend an online class and benefit from an instructor-led experience, even if their office is far from one of our physical classrooms.
With our partner ReadyTech, we provide a complete virtual lab setup for each online class. Students access a remote virtual machine provisioned with all Esri and other software required to complete course exercises.
Unfortunately, though it is popular, we have not been able to teach the ArcGIS Pro course in the online classroom. Streaming 3D content over the Internet is a challenge. Due to the size of the data, hardware and graphics requirements are much different than for our standard 2D virtual lab environment.
We needed a 3D solution, and now we have one.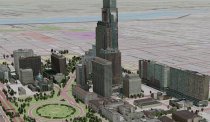 After months of research and testing, we're happy to announce that our current ArcGIS Pro course and future ArcGIS Pro courses will be available in the online classroom.
3D workflows are important to many professionals in the planning, geodesign, natural resources, defense, and other industries. With ArcGIS Pro, 3D workflows are easier to perform and results are easier to share.
The online classroom will help us provide greater access to ArcGIS Pro training going forward.
"We needed to assure that any solution met our requirements, including streaming performance, class management tools, and support. What the project team found was that many vendors are working toward optimized virtual 3D systems, including cloud-based systems, but most just aren't there yet, " said Ben Schmitz, Esri Training Services project manager.
Working closely with the Software Development and Performance Engineering teams, we identified and tested the proper configuration to deliver a good ArcGIS Pro experience in the online classroom. ReadyTech agreed to custom-build a 3D-optimized virtual lab environment that meets our needs.
As in our 2D classes, ArcGIS Pro students can now attend class using any HTML5-enabled web browser and a high-speed wired connection.
"ArcGIS Pro performance in the remote 3D lab is very good. Students should find it easy and enjoyable to achieve their learning objectives, " said Schmitz.
We see in 3D, we work in 3D, and we should be able to remotely learn in 3D. Now we can. No special glasses required.
You might also like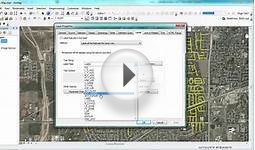 Learn ArcGIS in 1 min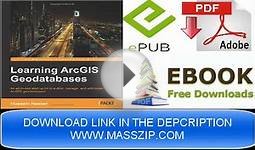 Learning ArcGIS Geodatabase eBook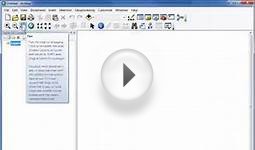 Learning the ArcGIS Interface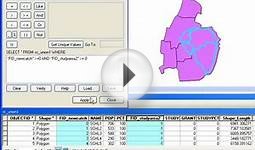 Mastering ArcGIS 10 The Union Tool learning
Big Brain Academy: Wii Degree


Video Games (Nintendo)




Brawl with Other Brains! The Wii sequel includes three multiplayer modes for up to eight players. You can also exchange training data with other players over WiiConnect24...
Weigh Your Brain! With 15 new Activities that challenge your brain in single-player Test and Practice modes, Big Brain Academy Wii sees how you measure up in five...
Train with the Wii Remote! All Activities are designed around the Wii Remote s Pointer, so you can have fun learning from the comfort of your couch with one Wii...
Mii data compatible.
100x More Revenue by Flipped Classroom - Tips for Direct Marketing Success: Pencil Academy - an Online Learning Community Web Marketing To Boost Your Revenues (Japanese Edition)
eBooks ()
Apple iPhone 5/5S Case ScienseExqo Student Activities Hope Online Learning Academy Articles Needing Cleanup From September 2013 Full Wrap iPhone Case


Wireless (Zhihanslive)




Give your iPhone 5/5S a new style protect your iPhone with very beautiful wrap.
It s very slim light case can protect your iPhone from scrach and dust.
Perfect fit and easy installation.
Precise cutouts gives you total access to all functionality and buttons.
Images printed on cases are high resolution and do not peel or fade!

Art Academy: Lessons for Everyone! - Nintendo 3DS


Video Games (Nintendo)




Customizable learning Lessons: Sketch out the shapes, then layer on color with pencils, pastels or paint. An in-game tutor goes through each lesson with you (over...
Create still life to scenery to portraits with pencils, paint, colored pencils and even pastels. Get the true art experience, with a lifelike feel to the different...
Share your artistic creations Share works-in-progress or finished pieces via local wireless or your Friend List. Even create your own art lessons, and share those...

Go Math! Academy | Free Trial Available


Digital Software (Houghton Mifflin Harcourt Publishing-359349-359349)




Based on Houghton Mifflin Harcourt s popular school program, GO Math! used by more than 7 million children
Thousands of practice problems to build fluency and confidence
Provides the support children need for test prep or to get through homework challenges
Over 700 math videos lessons taught by expert teachers that make learning fun
Motivational games and rewards to keep children engaged and excited
Q&A
For geography jobs, is learning open source GIS sufficient for entry-level, or do you have to study ArcGIS? | Yahoo Answers
ESRI does offer many free online courses for ArcGIS that you could take advantage of (even if you can't practice it you could get a general grasp of it). However, open source GIS is most likely sufficient for entry-level jobs as full training with whatever software is used will be provided. The idea is that you know the basics.
What silverlight dev must learn to use arcGIS silverlight?
Chris is right. The help site has enough samples. I don't have Silverlight skills, so I really struggled with it and I was pretty bad at it too. I think the silverlight learning curve is much steeper.