Learning Microsoft Office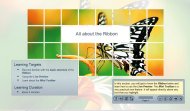 E-Learning Online Training Courses for Microsoft Office 2013, Office 2010, Office 2007, Office 365, Windows 7 and Windows 8
To assist your organization through the transition to Microsoft Office 2013, Office 2010, Microsoft Office 2007, Windows 7 and Windows 8, EXPAND Global offers you off-the-shelf web-based training courses in multiple languages, to help your workforce become proficient with the new user interface and functionality.
Our Microsoft Office training courses include the following titles for beginners and advanced learners:
To receive pricing information for our MS Office und Windows E-Learning courses, please send us a Quotation Request and we will be touch with you shortly.
E-Learning Microsoft Windows 8 and Windows 7
In addition, we offer web-based-training courses for Microsoft SharePoint 2010, OneNote 2010 and Lync 2010.
EXPAND Global provides this comprehensive E-Learning courseware for Microsoft Office in partnership with KnowHow! AG.

Course Features at a Glance:
Realistic simulations of the Office application
Audio narration with two professional speakers
Available in 15 languages
Introduction testing with learning recommendations
Creation of individual learning path
Chapter testing and Exercises
Multi-level feedback during exercises
Mouse-over effects on screen objects
Completion status displayed for the learner
Printed certificate after course completion
Alphabetical index
Advanced search function
Favorites bookmarking
Context-sensitive help for user navigation
Run as SCORM 1.2 package, on a webserver or locally
Overview of useful hot keys
Printable Lessons
Instructional Design
The courseware is easy to understand, highly-interactive and suited to the needs of beginners, advanced users and upgraders.
Comprehensive Testing
Courses include an introduction test, exercises at the end of each chapter, chapter testing with automated learning recommendations and a final test.
Modular In Design
The modular architecture of our courses enables you to deliver tailored content to targeted user groups with various learning needs and styles.
Technology
The courseware is built using HTML technology to run in all types of IT environments.
Courses can be imported to a Learning Management Systems via SCORM or SAVE 1.0, deployed online to a Web-Server or File-Server and deployed offline to CD-ROM or USB-Stick.
Multi-Language
The WBTs are available in various languages to support international rollouts (i.e. English, German, French, Spanish, Italian, Portuguese, Dutch, Flemish, Chinese, Japanese, Hungarian, Russian and Turkish). We can also provide additional languages upon request.
In-Application Help at the Moment of Need
Our E-Learning Search Add-in for Microsoft 2010/2007 provides users with just-in-time support directly from within the application at the moment of need. With one click, your employee can retrieve the relevant knowledge they need - on the job.
Implementation/Customization and Hosting Services
EXPAND Global provides technical installation, individual customization and hosting of the E-Learning courses to meet your company requirements.
Flexible Licensing Options
Purchase:
A license to use the courses can be purchased for perpetual use over an indefinite period of time.
Rental:
Should you require flexibility, courses can be licensed on a subscription basis over 6-month or annual periods.
You might also like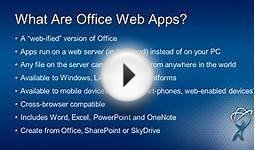 Learn Microsoft Office 2010 Chapter 10 Lesson 01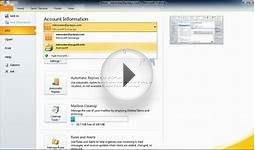 Learn Microsoft Office 2010 Chapter 08 Lesson 01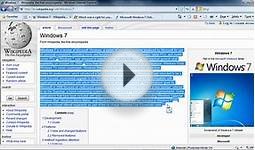 Learn Microsoft Office 2010 Chapter 09 Lesson 02
DDC Learning Microsoft® Office 2010 Product Overview
The Learning Journey Match It! Mathematics


Toy (Total Toys)




Teaches number recogntion, counting, addtion and subtraction
30 two-piece puzzle cards
Colorful illustrations
Self-correcting puzzle pieces
Develops problem solving skills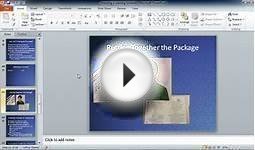 Learn Microsoft Office 2010 Chapter 06 Lesson 01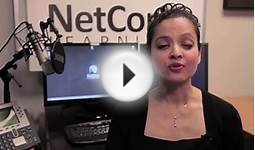 NetCom Learning Microsoft Office 2010 Tutorial
Q&A
What is the best way to learn Microsoft Office?
Depends on you. Books, instructor led courses, online courses (freeskills.com, hplearningcenter.com) or just reading the manuals and playing. All of these or any combination are viable techniques.
Hope this helps,
Scott<>
Please don't forget to provide feedback for this response (either by rating or followup). It helps me help people better if I know how my advice worked.