Learning Microsoft Office 2013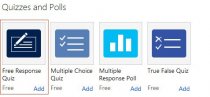 Product Review: Microsoft Office Mix add-in for PowerPoint 2013
Open up any authoring tool (okay, most of them) and one item that you will see is the ability to add PowerPoint. Some products including Articulate Studio and Storyline use the Microsoft SDK PowerPoint ribbon as their main ribbon.
Use products such as Adobe Presenter or iSpring Presenter and in just a few short seconds you will be in PowerPoint and you can start building courses.
If I was Microsoft, I would say to myself, "Why let these products be the only ones who can do this, when it is our product". And lo and behold, Microsoft jumped into the fray.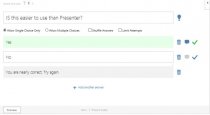 The product? Office Mix. The cost? ZERO as in FREE..but
What you need
Office 2013 with PowerPoint 2013 OR
PowerPoint 2013
If you do not have PowerPoint 2013, sorry you are out of luck. On the plus side if you have it, it will work with both 32 bit and PPT 2013 and 64 bit and PPT 2013.
What is it?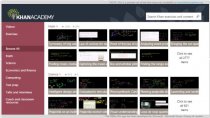 An add-in, which only takes 30 seconds or so (depending on your cpu) to install.
Where do you find in PowerPoint?
It appears as part of your ribbon, under the tab "Mix"
Break it down
Excellent
Easy to use, layout on ribbon easy to understand
Getting Started – opens up a "How to" right in PowerPoint with screen shots
Uploading to Mix – simple to do, especially with the options to log into Mix (more in a bit)
Selecting apps – quizzes and video apps and other apps – simple and easy
Export to video – again easy to do
You can still add transitions and everything else that exists in PPT while creating your mix
Average
Preview – nothing out of the wow factor
Screenshot – Loved that the screen windows that are open appear in PowerPoint enabling you to quickly select one
Under getting started, it says templates – but that is a misnomer, because it doesn't come with templates
Screen Recording – generally speaking solid but not spectacular, plus I ran into issues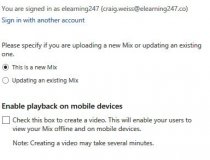 Poor
You cannot move around the screen record window per se, but you can expand or decrease the size
To end the recording you have to use a hot-keys of CTRL+Shift+F12. Here is an idea how about putting a button the recorder that is a stop button.
If you use one of the OfficeMix apps it shows that "This OfficeMix app has been developed by Microsoft. Microsoft Terms. Privacy and Cookies". Not a fan of that. I mean who wants to see that in their presentation? On other slides you see "terms and privacy/cookies".
Right now you have apps for LiveApps under supposedly video, that is mostly targeting education.
Cannot create a TOC or really a true course at this point with the TOC approach
Starting
After loading the add-in into PowerPoint 2013 and opening up to either a new slide or existing, you will see your usual ribbon along with a tab called "Mix". Clicking on the "Mix tab" you will see the following options
up board 12th result 2022
successful business woman
top equity crowdfunding sites
business psychology
mystartr sdn bhd
impact guru company
basic first aid
types of social entrepreneurship
south african crowdfunding
uew lms
prize money scholarship 2022
bachelor of design
startups to invest in 2022
msme in entrepreneurship
inclusive education
entrepreneur roller coaster
ma degree
glowforge crowdfunding
achim steiner
enterprise freeport
crowdfunding without kickstarter
launchboom fees
entrepreneur affirmations
startup world cup
seedrs funding
khailee ng
sarkari result up board 2022
agricultural entrepreneur
entrepreneur 2022
crowdfunding github
social work courses
entrepreneurship event ideas
bls certification near me
conservative crowdfunding sites
alation crunchbase
top 100 startups
development business
equity in education
paraprofessional
ibm courses
zoltan kodaly
fundrise accredited investor
courses at brown
financial management course
commercial enterprise
You might also like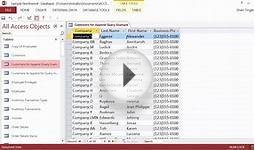 Microsoft Office Access 2013 Tutorial: Creating an Append ...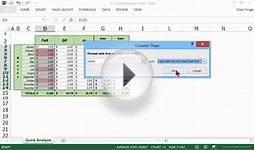 Microsoft Office Excel 2013 Tutorial: Accessing Quick ...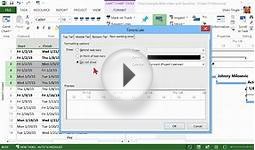 Microsoft Office Project 2013 Tutorial: Splitting a Task ...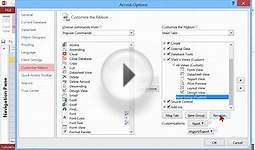 Microsoft Office Access 2013 Tutorial: Creating Custom ...
The Learning Journey Match It! Mathematics


Toy (Total Toys)




Teaches number recogntion, counting, addtion and subtraction
30 two-piece puzzle cards
Colorful illustrations
Self-correcting puzzle pieces
Develops problem solving skills