Online Tech Learning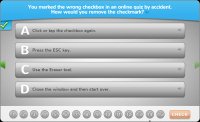 Prepare students for online assessments like PARCC and Smarter Balanced with included custom preparation sequences.
Meet E-Rate requirements and ensure students stay safe and ethical online with digital citizenship instruction.
Save teachers valuable time with automatic grading and electronic progress reports.
Engaging, standards-aligned instruction that can be used in a computer lab, 1:1, BYOD, or classroom setting.
Accommodate ELL students with Spanish language instruction.
Address 100% of the ISTE Standards for Students.
Personalize Keyboarding Instruction for Students
EasyTech includes a complete keyboarding curriculum that measures existing speed and accuracy and automatically assigns instruction that adapts to each student's individual needs.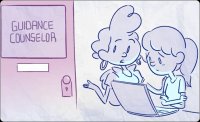 The included reporting features help teachers quickly review time spent on practice, lessons covered, performance history, trend areas, words-per-minute, and overall accuracy by key.
Automatic Student Progress Reporting
The Prescriptive Keyboarding report offers detailed information to help improve students' keyboarding skills. Teachers and students can easily review time spent on practice, lessons covered, performance history, trend areas, words per minute, and overall accuracy by key. Each report includes recommended activities to improve specific keyboarding skills for each individual student. See Sample Report »
Home Row Keyboarding Lesson
The EasyTech Keyboarding Lessons strengthens students' keyboarding speed and accuracy in a fun and engaging way. The Home Row lesson is the first in a series of five lessons that teaches basic keyboarding techniques, including proper finger placement and posture. In this lesson, students focus on the home row keys.
Support Your BYOD or 1:1 Initiatives
EasyTech is one of the only tablet compatible keyboarding solutions currently available. Using the Learning.com App, students can access keyboarding instruction on iPad and Android tablet devices with full external keyboard support.
EasyTech Scope & Sequence K–8 Overview
EasyTech's scope and sequence along with the included grade-level pacing calendars make it easy to schedule and implement technology instruction. The table below provides an at-a-glance look at the EasyTech curriculum units and outlines the most appropriate grade levels to introduce each unit. Units include lessons, activities, games, journals, discussions, and quizzes that teach students to apply technology skills to their core subject area learning.
Standards Alignment
EasyTech addresses 100% of the ISTE Standards for Students, and supports the technology standards within Common Core. EasyTech also aligns to state-specific technology standards.
See also:
You might also like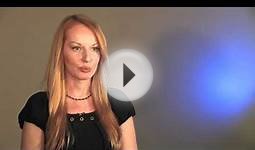 Granton Tech: Your One Stop Solution to Online Learning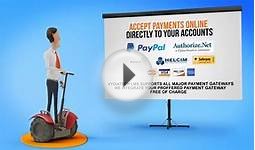 Vydiatech LMS , Sell Courses Online, E-learning, LMS ...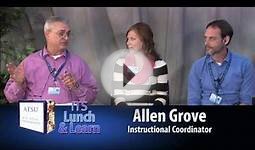 Lunch & Learn S3 Episode 3 "Classroom Tech & Online Testing"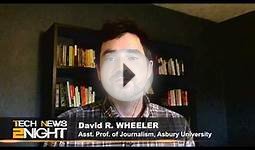 Tech News 2Night 321: Online Learning vs. Technology in ...
VTech Sit-to-Stand Learning Walker


Toy (VTech)




Interactive learning baby walker features a removable toddler play panel that develops fine motor skills
Early learning center has 5 piano keys that play music and encourage creativity; wheels work on carpeted and hard floors
Features 2 colorful spinning rollers, 3 shape sorters, and 3 light-up buttons that develop motor skills
Pretend telephone handset and mechanical elements enhance role-play fun; 2 AA batteries are included
Over 70 sing-along songs, music, sound effects and fun phrases; meant for babies and toddlers 9 months to 3 years old
VTech Sit-to-Stand Alphabet Train


Toy (VTech)




This incredible learning and play toy gives your toddler three modes of play: Floor Play Mode, Walker Mode and Ride-On Mode
Interactive early learning center teaches your toddler letters, numbers, colors, songs, stories and more; a toddler toy that is grow-with-me for your child
Ride-on toy train playset has motion sensors that activate sound when moving; 13 double-sided letter blocks and a non-rip water resistant alphabet book included
The five colorful piano key buttons teach numbers and colors; comes with over 100 sing-along songs, music, sound effects and phrases
The three different modes of this toy will entertain your child from ages 1 to 3; operates on 3 AA batteries that are included
Make Money In 90 Days With Forex: Get Financial Freedom And Secure Your Future Learning How To Trade Foreign Currencies (Small Business, Stocks, Online Income, Finances, Forex Trading, investing)


eBooks ()



VTech Baby Lil' Critters Moosical Beads


Toy (V Tech)




Musical baby toy features a variety of fabric textures for baby tactile development; cuddle up with the soft cuddly stuffed animal cow
Music toy has an easy to grasp bead ring; bead ring has light-up buttons, and a spinning square for fine motor skills development
Talking and singing stuffed toy for babies comes with 30+ playful songs, melodies, sounds and phrases; allows kids to have a moosical good time
The size of the plush cow toy makes a great crib toy, or even a diaper bag toy for babies
Musical stuffed animal is intended for babies 0 to 24 months olds; 2 batteries included for demo, use new batteries for regular use

VTech InnoTab 3 The Learning App Tablet, Blue


Toy (VTECH)




Innovative and educational
Great fun for children, toddlers, and infants
Designed to be safe and durable
More compact and lightweight design
Directional pad gives kids more ways to play
Improved 2.0 MP camera with enhanced photo features
4.3 color touch screen and sensor for gameplay