Meetings Now
The best meetings are face-to-face—we can brainstorm openly, collaborate closely and make faster decisions. But these days, we often connect with each other from far-flung locations, coordinating time zones and dialing into conference calls from our phones. Meetings need to catch up with the way we work—they need to be face-to-face, easier to join, and available from anywhere and any device. Starting today, they can be: Any company can upgrade their meeting rooms with a new Chromebox, built on the Chrome principles of speed, simplicity and security.
Chromebox for meetings brings together Google+ Hangouts and Google Apps in an easy-to-manage Chromebox, making it simpler for any company to have high-definition video meetings. Here are a few highlights:
Instant meeting room. Chromebox for meetings comes with a blazing-fast Intel Core i7-based Chromebox, a high-definition camera, a combined microphone and speaker unit and a remote control. Set up your entire room in minutes and easily manage all meeting rooms from a web-based management console. All you need is the display in your room, and you're good to go.
Simpler and faster meetings. Walk into the room, click the remote once and you're instantly in the meeting. No more complex dial-in codes, passcodes or leader PINs. Share your laptop screen wirelessly, no need for any cords and adaptors. Integration with Google Apps makes it easy to invite others and add rooms to video meetings, directly from Google Calendar.
Meetings with anyone, anywhere. Up to 15 participants can join the video meeting from other conference rooms, their laptops, tablets or smartphones. Need to meet with a customer who doesn't use Chromebox for meetings? That's easy too—all they need is a Gmail account. You can also connect to rooms that have traditional video conferencing systems using a new tool from Vidyo, and participants who prefer phones can join your meeting with a conference call number from UberConference.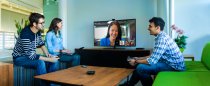 Chromebox for meetings is available in the U.S. today starting at $999, which includes the ASUS Chromebox and everything you need to get going. That means for the same price that companies have typically paid for one meeting room, they'll be able to outfit 10 rooms—or more. CDW and SYNNEX will help bring Chromebox for meetings to customers and resellers, and Chromeboxes from HP and Dell will be available for meetings in the coming months. Later this year, we plan to launch in Australia, Canada, France, Japan, New Zealand, Spain and the U.K.
You might also like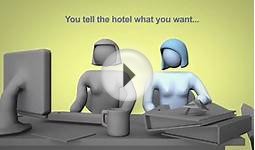 Meeting Room Now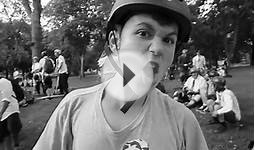 SKate Invaders // The Toronto Board Meeting (Now and Then)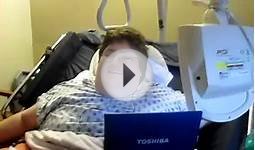 Meeting My (now) Fiancee. Long Distance Relationship.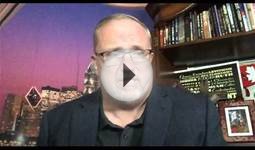 PROPHECY NOW! Israel Calls Emergency Security Meeting Now!!