Remote Meeting Software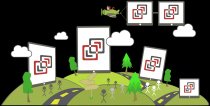 When we are talking about remote meeting capability, we are referring to the ability to share your computer screen with one or more individuals. ScreenConnect has supported 1:1 screen sharing through our remote support and remote access tools for years. With remote meeting, we have expanded the use model to provide a feature-rich remote meeting tool that allows for an unlimited number of attendees.
How remote meeting works
Online meetings allow users to collaborate, hold training sessions, provide project updates, talk customers into buying their stuff, or anything in between.
The process requires the host (presenter) to create a meeting and then share their desktop with one or more guests (participants). Of course, the presenter can also choose to let one of the participants share their screen as well.
Create Meeting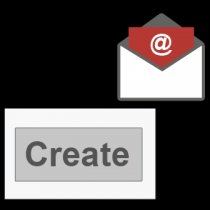 Hosts can log in to Your ScreenConnect, where they can create meetings and invite participants to join.
Share Your Screen
Once the meeting is created, the host can then choose to share their screen, their sound, and control of their machine.
Participants' View
Now that the screen is shared, others can join the meeting and participate.
ScreenConnect and remote meetings
ScreenConnect started out as a remote support and access solution, but has evolved into remote meetings to assist our customer base with various presentation and training needs. Remote meetings have become a staple in our product development cycle and get better with each release.
Features and functionality
While our focus for ScreenConnect is to make sure the software just works, we understand having a solid feature set is also important. The following are just a few of the key features for our remote meeting software. To learn more about our product functionality, visit our Feature page.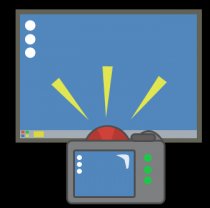 Multiple Invitation Methods
Invite participants to your session via email or through your website.
Share Screen
Choose which monitor—or the entire desktop—to share with participants.
Allow Control
Meeting host can choose to allow participants to have keyboard and mouse control.
Code Session
Secure each session with a custom session code to further secure those important presentations.
Record Sessions
Sessions can be recorded by host or participant for posterity or training purposes.
Screen Captures
Participants can use client feature set to automatically save screen captures.
Participant Control
Hosts can make any participant the meeting presenter to switch screen-sharing responsibilities.




You might also like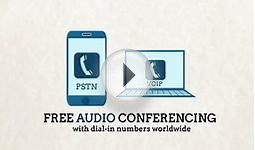 TurboMeeting 6-in-1 Web Conferencing and Remote Support Server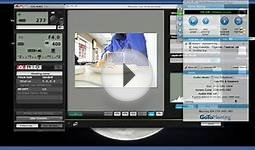 CanonEOSRemoteControlviaGOTOMEETING.mov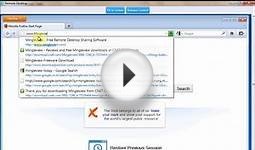 MingleView -Free DeskTop Sharing Software - Starting a Meeting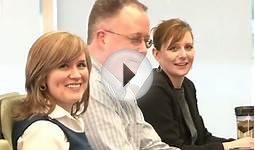 Remote Collaboration with SMART Meeting Pro Premium
Logitech Professional Presenter R800 with Green Laser Pointer


CE (Logitech)




Brilliant green laser pointer is easy to see on any presentation screen--even in a brightly lit room
LCD display with timer and silent vibrating alerts help you manage time without watching the clock
Up to 100-foot wireless range for freedom to move and mingle around the room
Intuitive controls for easy, one-touch slideshow navigation
Plug-and-play USB wireless receiver stores inside the presenter for easy pack up. Carrying case included
Tosbuy Man's Slip on Water Shoes,beach Aqua, Outdoor, Running, Athletic, Rainy, Skiing, Climbing, Dancing, Car Shoes for Men & Women 36 Eu (5.5 M Us Women), Dark Green)
Shoes ()
Fabric
rubber sole
Imported
Open mesh on upper
fabric upper
Logitech Conference Cam BCC950


Personal Computer (Logitech)




All-in-one design combines HD video with high-quality audio clarity
The built-in, full duplex speakerphone and noise-cancelling microphone. Allows all meeting members to hear and be heard clearly up to 8 feet away from the base.
Omni-directional mic pickup and echo cancellation audio. Makes it seem like conversations are happening in the same room.
Remote control and base button control options. Quickly control camera pan, tilt and zoom and volume up/down, mute and answer/hang-up functions during call.
Broad application compatibility. Optimized for Microsoft Lync and Skype and works with most other popular UC platforms.

DareTang P2p Wifi Spy Camera Adapter H.264 Format Hd 720p Ip Network DVR Hidden Adapter Camera 90 Degree View Angle Mini Camcorder Video Recorder Cam Security & Surveillance Cameras Wireless P2p Remote Control Wi-fi Live View,monitor Your Home Anytime Anywhere Via Mobile App


Photography (Shenzhen dare tang electronic technology co., ltd)




Wall Charger With Built-in WiFi Hidden Camera For Multi-Purpose Wireless Monitoring;Can be controlled and viewed in real-time from an iPhone, Android device, PC...
Specs: Video Resolution: 1080/720p 25fps. Picture Resolution: 5MP. Power Consumption: 240mA/3.7V. Viewing Angle: 90 degrees. Internal Battery Capacity: 2,400mAh...
Ultra clear lens OV9712 makes the effect more clearly;Shooting continuously up to all day when supply power;motion detect function;
WiFi functions and can store the videos/photos locally on an SD memory card. It can be set up at home, office, hotel, store, garage or any other space to covertly...
Can be used as a security monitor, covert camera, baby room monitor, nanny cam, meeting recorder and much more, in addition to functioning as a high quality USB...

Time Converter


Mobile Application (ABCOM)




Ever wondered

What the local time would be in say, San Jose, CA or Sydney, Australia when it is 10 pm at your place?

If you call a friend in Chicago, USA or Madrid...
When a Wimbledon tournament at London scheduled for mm/dd/; hh:mm will be telecast on your local television?

when a corporate virtual conference scheduled at US...
The Time Converter provides local time to remote time conversion both ways to answer the above questions quickly and accurately taking into consideration the DST...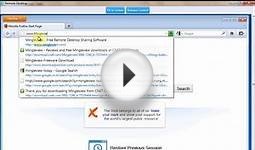 MingleView -Free DeskTop Sharing Software - Joining a Meeting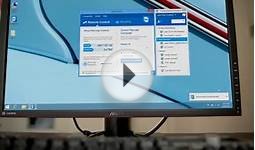 TeamViewer Remote Control and Online Meeting Software
Q&A
What is the purpose of a software remote?
Remote Access software supports connection to PC on a home network from outside the network. This can allow you to retrieve personal data or assist someone with network issues whilst not at home.