What is GoToMeeting?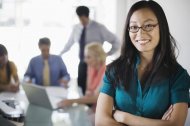 Your business location doesn't have to hinder meetings and seminars.
Brand X Pictures/Brand X Pictures/Getty Images
Computers have made attending meetings and seminars as easy as clicking a mouse. GoToMeeting, for example, offers different products to reach groups of people through the Internet depending on your needs. GoToMeeting works as a type of online chatroom for group discussions and interaction, whereas GoToWebinar provides a speaker/audience format perfect for presentations and seminar types of gatherings.
Presentation Purpose
First and foremost, pinpoint what the main purpose of your presentation is. If you just want to discuss plans for marketing and sales for the upcoming quarter with your fellow business partners, you probably need GoToMeeting. If, however, you're planning to discuss changes to your industry or offer information to the general public, GoToWebinar will offer more flexibility. GoToMeeting is more of a collaborative tool, while GoToWebinar works better for presentations.
Number of Participants
The number of people you plan to invite to your presentation affects which program you need, as GoToMeeting only supports 25 attendees at a time. GoToWebinar, however, can accommodate up to 1000. You can interact in a conversational way with your attendees in GoToMeeting, while GoToWebinar allows you to require your audience to "raise their hand" to be heard. Attendees cannot communicate with each other in GoToWebinar.
Related Reading: How to Join a GoToMeeting
Scheduling and Registration
Although both programs enable you to schedule a specific day and time for your meeting or presentation, GoToMeeting allows instant setup of a meeting. This means that you can start a meeting on the spur of the moment - providing that all participants are available and ready. GoToWebinar requires a scheduled time for your presentation and all guests must pre-register before they can attend.
Reports, Polls and Surveys
GoToMeeting offers limited reports after the meeting, such as number of attendees. GoToWebinar provides more detailed reports, such as number of registered guests, attendance and other polls and survey responses. This offers valuable research information for future webinars and helps focus your brand or message to address the concerns and interest of your market.
You might also like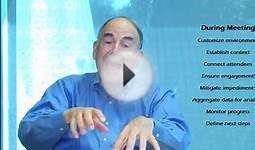 What is Meeting Design?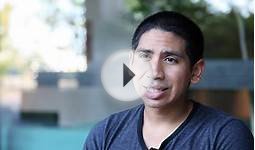 What is Diversity?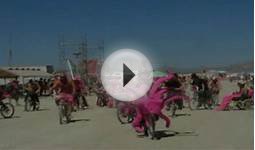 What is Pink Heart?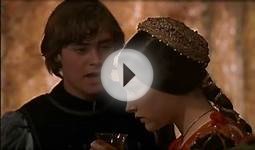 Romeo and Juliet - What Is A Youth
Evoko Minto - USB 2.0 or Bluetooth Conference Room Speaker Phone for PC or Mac


CE (Evoko)




Operates smoothly with laptop, tablet or mobile phone
Connect with USB 2.0 cable or wirelessly with Bluetooth and control through your own device
Perfect for Microsoft Lync, Skype, Google Hangouts, WebEx, GoToMeeting, etc
Easily covers rooms for 20 people - Minto captures sound within a range of 10 m (32 ft)
Patented sound-improvement software and four directive microphones for state of the art echo cancellation, noise reduction and speech enhancement
TelyCam 3x Wide Angle Video Conference Camera - USB - PTZ


PC Accessory (TelyCam)




105 Degree Wide Angle Video Conference Camera
3x Optical Zoom - USB 3.0 & 2.0 - DVI Video Out
Pefert for Huddle Rooms and Small Conference Rooms
Firmware upgradeable - Works on PC s, Mac s and Chromeboxes
Works with Skype 4 Business, Zoom.us, Webex, GotoMeeting, Hangouts and many more!