Office 365 Training courses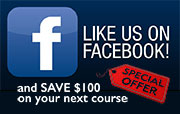 Can't travel or you want to stay with your family or business. No problem! Stay in your own city and save the additional expenses of roundtrip airfare, lodging, transportation, and meals and receive the same great instruction live from our instructors in our Live Instructor-Led Remote Classroom Training.
Remote Classroom Training
Our Remote Classroom Training is a live class with students observing the instructor and listening through your computer speakers. You will see the instructor's computer, slides, notes, etc., just like in the classroom. You will be following along, doing work, labs, and individual assignments.
This is a Instructor Led Training (ILT) course that targets the needs of IT professionals who take part in evaluating, planning, deploying, and operating Office 365 services, including its identities, dependencies, requirements, and supporting technologies. This course focuses on skills required to set up an Office 365 tenant, including federation with existing user identities, and skills required to sustain an Office 365 tenant and users. This course maps to the following two certification exams: 70-346 and 70-347.
Audience Profile
This course is intended for IT professionals and consultants who take part in evaluating, planning, deploying, and operating the Office 365 services, including its dependencies, requirements, and supporting technologies. This course is also intended for network administrators and IT managers responsible for managing and maintaining Office 365, including identities, document protection, integration with on-premise directory services, and compliance with service level agreements.
At Course Completion
After completing this course, students will be able to:
Provision Office 365
Plan and Implement Networking and Security in Office 365
Manage Cloud Identities
Implement and Manage Identities by Using DirSync
Implement and Manage Federated Identities for Single Sign-On (SSO)
Monitor and Troubleshoot Office 365 Availability and Usage
Manage Clients and End-User Devices
Provision SharePoint Online Site Collections
Configure Exchange Online and Lync Online for End Users
Plan for Exchange Online and Lync Online
Prerequisites
In addition to their professional experience, students who attend this training should already have the following technical knowledge:
Knowledge:
Completion of Clinic 40041 or equivalent technical knowledge.
Cloud-based service concepts
Overview of Office 365 and its component services
Active Directory Directory Service
TCP/IP network routing
Domain Name Services (DNS)
X.509 Certificates
Firewall ports
Experience:
Using Windows PowerShell
Administering Office 365 with Office 365 Admin Center
Working with virtual machines
Using Remote Desktop
You might also like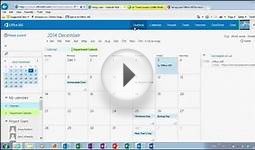 Introduction to Office 365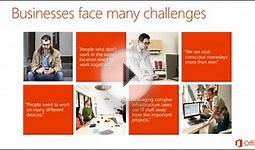 Overview of the New Office 365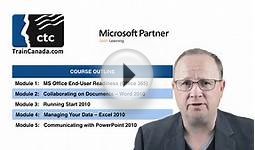 MS Office End-User Readiness - Office 365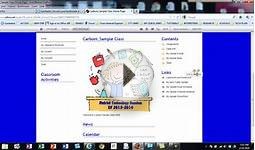 MS Office 365 Web App: Excel Survey_Link to Edline Course ...
Individual Software Professor Teaches Office 2013 and 365


Software (Individual Software)




Highly interactive learning environment for better retention.
Summary quiz at the end of each chapter reinforces learning.
Each course provides 4 to 8 hours of training.
Just-in-time training with Professor Answers.
Self-paced training offers a significant advantage over classroom.