SCCM Training Videos

The first in our line of SCCM 2012 training courses focuses on the essentials of System Center Configuration Manager. This course teaches everything from the implementation and configuration for new System Center admins, to what you need for managing the platform day to day.
Better, Faster, Cheaper
Part of gaining real-world knowledge with SCCM 2012 involves an understanding of the common issues faced while optimizing a corporate desktop environment.
This course will teach bare metal OS deployments, how to ensure security through ongoing updates, and make overall operations more efficient.
With a basic knowledge of Windows environments, you can immerse yourself with rich SCCM features such as:
Endpoint Protection
Reporting Subscriptions
Inventory and Asset Intelligence
Role-Based Access Control
Watch: sample lesson on how to test endpoint protection
System Center Configuration Manager 2012 includes many tools to streamline processes across the board. "Better, faster, cheaper, " brings in some legitimate security concerns. In the 2012 platform, role-based access control (RBAC) can be used in System Center to apply permissions to users and features without a need for site architecture. This SCCM 2012 feature alone can be huge in making deployments cheaper.
Certified Instruction
Scott has created several other video courses for TrainSignal, including Forefront TMG, Windows 7 and System Center Operations Manager 2007. He's written hundreds of articles for top tech publishers, and is the founder and lead consultant for The 1610 Group.
You might also like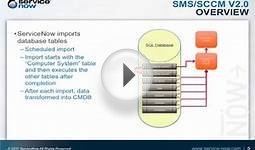 ServiceNow: SCCM Integration Training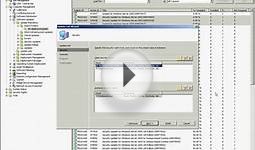 SCCM Training - Software Updates Deployment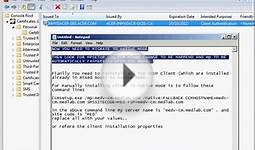 SCCM Training - How To setup Native Mode SCCM Client Setup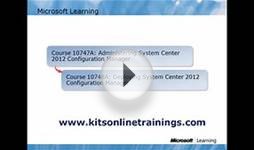 SCCM 2012 Training Video Part-1