Sports Training Videos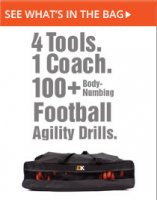 Speed and agility training drills are designed to work all your leg and core muscles, as well as the tendons in your body. It is important to train at a level that is equal to your game intensity to help increase your performance and to minimize injury. Cone drills build leg strength and explosion on their one, but it is your intensity and rep scheme that will change the work load.
X-Drill
The X-Drill works multiple sports postures; change of direction, change of footwork and change of angle.
123 Back
This is a reaction drill that you can do with a training partner or coach. The goal is to react with speed and sprint to the correct cone. You have to think and accelerate, this is a great way to simulate the defensive aspect of sports. The video shows how to set up the drill and how to perform it.
3 Cone / L-Drill
The 3 Cone or "L-Drill" is one of the most popular combine drills used to measure speed and agility. This drill requires multiple changes of direction in a small space. For more info, check our blog on the in depth instructions on this drill here.
Pro Agility Shuttle
Also known as the 5-10-5, this is the most popular combine drill used to measure quickness and agility. This drill require 3 cones, with a series of complete changes of direction. See our in depth technique training on this drill here.
Run-Shuffle-Run
The ability to transition in and out of a lateral shuffle is very important in sports like baseball, tennis, basketball and football. This drill works on getting in and out of this position with speed.
Cone Alley v.1
There are three versions of cone alley, all with the same cone set up. The first version works on getting in and out of the back pedal with a slight angle.
Cone Alley v.3
Version 3 of cone alley adds a lateral shuffle to a spring and crossover run. This is a highly dynamic drill for all sports.
Staggered Shuttle
The staggered shuttle is an abbreviated version of the pro agility shuttle. This is a quick change of direction that forces you to get your footwork set into a powerful position.
Run-Shuffle-Shuffle-Run
A shorter version of Run-Shuffle-Run, you are working on changing direction with a lateral shuffle. This is another great drill for defensive players and has added training effectiveness when used with the OverSpeed 360 Training Cable.
You might also like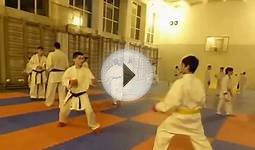 Sports karate training (February - March 2015)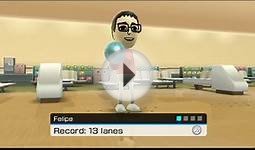 Wii Sports - Training: Bowling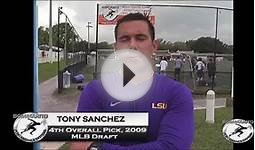 2013-14 BOMMARITO MLB TRAINING & SPORTS PERFORMANCE VIDEO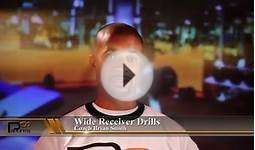 Wide Receiver Drills | Sports Training Videos
Spinervals Virtual Reality 7.0 Kona Training Ride DVD


Sports (Spinervals)




This DVD set is a 3-Disc Set
Duration: Approximately 6 Hours
Intensity: 9.0
Purpose: Build your Endurance and preview the Iron Distance Triathlon course in Kona, HI
Training for Speed, Agility, and Quickness: Special Book/DVD Package


Book (Human Kinetics)




Rev up your game with over 195 training drills!
Train to play faster and with more powerful with this training resource.
A bonus DVD will demonstrate 66 of the more complex drills featured in the book and provide tests to track your athletic progress.
257 pgs. DVD is 43 minutes.
Championship Productions Pro Hitter's Workout DVD


Sports (Championship Productions, Inc.)




Learn to attack the baseball no matter where it s pitched
See the workout that has made Alex Rodriguez a feared hitter
Create a more efficient swing by eliminuitesating unnecessary movements
Features hitting insight and demonstrations from Alex Rodriguez

Black Mountain Products Resistance Band Set with Door Anchor, Ankle Strap, Exercise Chart, and Resistance Band Carrying Case


Sports (Black Mountain Products)




Bands Included: Yellow (2-4 lbs.), Blue (4-6 lbs.), Green (10-12 lbs.), Black (15-20 lbs.) and Red (25-30 lbs.). All bands are 48 inches in length
This stackable set of resistance bands can produce up to 75 LBS
Features a metal clipping system on bands for attachment to soft-grip handles or ankle straps
Includes a door anchor, exercise chart, carrying bag, ankle strap and starter guide
All Black Mountain Products come with a manufacturer s lifetime warranty

Autumn Calabrese's 21 Day Fix - Essential Package


Sports (Beachbody Inc.,)




Lose up to 15 pounds in 21 days
Easy-to-follow 21-day portion control system with 7 color-coded food containers
7 total 30-minute workouts on 2 DVDs
Includes helpful resources such as the 21 Day Fix Eating Plan and 3 Day Quick Fix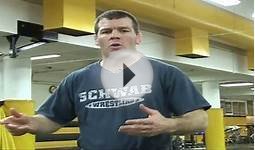 Chicago sports wrestling videographer wrestling Training w ...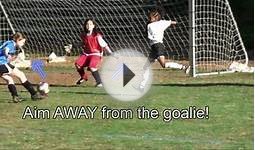 Customized Youth Sports Training Videos for Coaches
Q&A
How To Create a Training Video
Companies often use a training video to get their new workers familiarized with their common business practices, and also to be informed of certain activities and behaviors that could be deemed as faux pas in the work environment. A lot of companies hire audio-visual presentation producers and video makers to get these mini movies together, and while the acting is a bit wanting in most of the scenes, these video presentations are more than helpful in making a clueless employee understand the nooks and nuances of being in a new company.
What software is available to help someone create a video?
Free video recording software such as MSI Afterburner and Open Broadcasting Software can be used to record the video. For editing the video, free software is available such as Windows Movie Maker or AviDemux.