List of Video Conferencing Software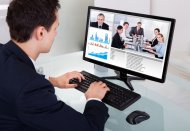 According to a recent survey, the market in the fourth quarter of 2014 for overall video conferencing equipment revenue increased 15.8% quarter over quarter and 4.0% year over year. Total worldwide enterprise video equipment market revenue in 4Q14 was $613 million, up from $529 million in 3Q14. The total number of video conferencing units sold in 4Q14 increased 15.7% quarter over quarter and 25.0% year over year. There are many types of business video conferencing including, multi-codec immersive telepresence equipment, room-based video systems, personal video conferencing systems, including WebRTC, and video infrastructure equipment including MCUs and other video-related infrastructure. The sector with the greatest growth is in the personal video conferencing arena. One of the challenges customers are currently facing is determining exactly when and how to implement their video deployments as more software-centric and cloud-based service offerings become part of the enterprise video market landscape. There are many, many options and vendors to choose from, but a list of popular video conferencing providers follows.
Cisco – Cisco holds the number one spot in video conferencing market share worldwide. All types of video conferencing can be found in the Cisco portfolio including premise- and cloud-based options for telepresence, room-based, personal video conferencing, including WebRTC, and video infrastructure equipment.
Polycom – Polycom holds the number two spot in market share for standard desktop video conferencing equipment, conference call phones, Polycom conference phones, teleconferencing equipment and conference call systems, as well as a range of group video conferencing and desktop video conferencing systems. Polycom Office combines web conferencing features with live video.
Huawei – Huawei ranks number three in worldwide video conferencing market share and offers many components of video conferencing for enterprise.
Other vendors and their offers include:
Avaya Video conferencing – Offers desktop video conferencing with Avaya one-X Communicator, as well as high-definition office and conference room video conferencing systems.
Blue Jeans – Cloud-based video conferencing that works with a wide array of conferencing systems, including mobile video, desktop computers, room conferencing systems, MCUs, and regular telephones.
BT Conferencing – Offers video conferencing, phone conferencing, and web conferencing based on WebEx and LiveMeeting. BT Conferencing is a U.S. subsidiary of BT Group plc, the large telecom company headquartered in the UK.
ClearOne – Through a strong global presence, ClearOne provides voice and visual communications to companies in nearly every industry. Their line of video conferencing products includes mobile, cloud, desktop, group and infrastructure capabilities.
LifeSize – High definition video and audio communications suite with products for small-medium or medium-large groups and can be integrated for plug-and-play use with most displays or monitors. Also allows users to join conferences via Skype video.
You might also like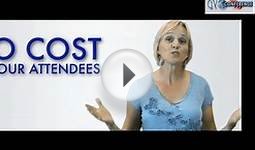 Conference Software, Netmeeting, Video Conferencing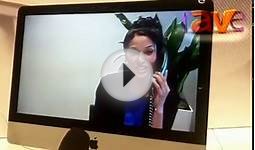 ISE 2013: StarLeaf Demonstrates Video Conferencing Software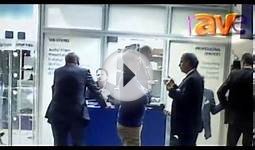 ISE 2013: CeeLab Explains Range of Video Conferencing Software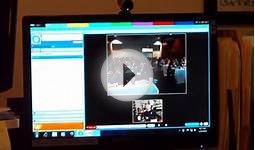 Using Skype as Video Conferencing Software
Mac OS X 10.4 Tiger Family Pack - 5 Client [DVD] [OLD VERSION]


Software (Apple Computer)




Revolutionary Spotlight technology that lets you search every corner of your Mac instantly: files, emails, contacts, images, movies, calendars and applications...
A set of nifty, beautifully designed mini-applications called widgets for checking stocks and weather, looking up phone numbers, performing calculations, finding...
A personal Automator assistant for automating all of your time-consuming, repetitive manual tasks efficiently and effortlessly. It s simple to create custom Workflows...
Safari RSS technology that delivers the latest news, information and articles from thousands of web sites in one simple-to-read, searchable article list right to...
The latest iChat AV delivering multi-way video and audio conferencing with true-to-life picture and sound quality.