Low cost Video Conferencing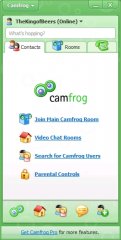 As someone who travels almost constantly, I depend on video conferencing software to keep in touch with friends, family, and clients. Although video conferencing has long had a reputation for being expensive, there are actually a lot of free or low cost video chat applications available. This article lists five such applications.
1. Camfrog Video Chat
Camfrog Video Chat is a free video chat application that can also be used for audio, text chat, and even for transferring files. The software is simple to install. However, after doing so, you must complete a quick and easy online registration that consists of supplying a nickname, password, and e-mail address. After completing that process, you then have access to the Camfrog network. The Camfrog network consists of numerous chat rooms dedicated to all manner of chats ranging from kid friendly to some that are rather dubious.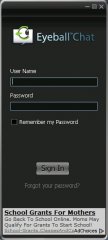 2. Eyeball Chat
Eyeball Chat is another free video chat application. Like Camfrog Video Chat, Eyeball Chat lets you communicate through voice, video, and text, and also allows for file sharing.
Eyeball chat also features the ability to place calls. You can make PC to PC calls for free, but you can also use the software to place calls to cell phones or to land lines.
3. inSpeak - The Voice Chat Communicator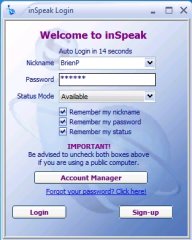 In spite of its name, inSpeak - The Voice Chat Communicator supports video as well as voice. This free application lets you view up to six Web cams at a time. Like the other applications discussed in this article, InSpeak - The Voice Chat Communicator requires you to complete a simple registration process. Upon doing so, the service e-mails you a random password, which you use to log into the service.
The InSpeak software offers all of the basics that you would typically expect from a video chat application, but it also contains one noteworthy feature. The service actually allows you to create and administer your own chat rooms.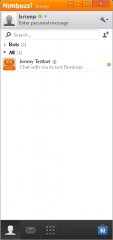 That way you can build special purpose chat rooms that are under your full control.
4. Nimbuzz Messenger
Nimbuzz Messenger is a free video chat application. The biggest thing that makes Nimbuzz Messenger stand out from the other chat applications is that the Nimbuzz Messenger could best be described as a chat client. This means that Nimbuzz Messenger can be used with things like Facebook, Windows Live, and Yahoo. In addition, Nimbuzz Manager also has its own chat environment that you can use even if you don't belong to any of the supported third-party messaging environments.
You might also like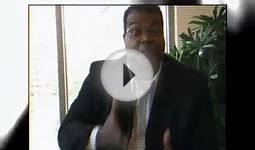 Why WowWe? | FREE Video Email + Low Cost Video ...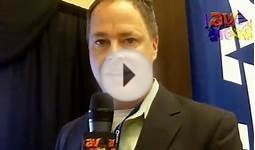 E4 AV Tour: AMX Presents New Low-Cost AV/IT Conferencing ...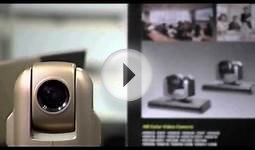 [Low Cost] HD-380-U30-K2 1080p/720p USB3.0 HD Video ...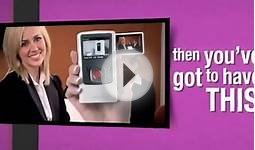 FREE Video Email (No CC Req) + Low Cost Video Conferencing ...
VDO360 VPTZH-01 HD USB PTZ Video Conferencing Camera, 1 / 2.7 Low Light CMOS Lens, 12x Zoom, 1280x720 Pixels, up to 30Fps @ 720P in MKPG format, USB2.0 Digital Interface, includes platform to mount on top of a Flat Screen TV
PC Accessory (VDO360)
VDO360 VPTZH-01 HD USB PTZ Video Conferencing Camera, Yes- a Pan, Tilt, and Zoom High Definition Camera with USB connectivity
Low-light CMOS, adaptive brightness adjustment; 1280X720 format for high-speed output; USB2.0 digital interface
FPF focus control mode, (locks the focus point image) Manual fine-tuning focus via remote; Supports Linux, windows xp, vista, windows 7 32 and 64bit as well as Mac...
Infrared remote control operation, effective distance 7m; Support RS232 serial Visca far end control, and remote control use for 1.5m ~ 7m; Standard tripod bracket...
No need for PCI cards or additional hardware! Includes platform to mount on top of a Flat Screen TV
Remote Audio Boomboy Low Cost Fish Pole Holder-by-Remote Audio


CE (Remote Audio)




A simple device that makes life a little easier on those days when you d rather not be doing two things at once.
Holds any standard size boompole for hours without complaining.
Its soft plastic coating protects your boompole from scratches.
Boomboy is lightweight and small enough to pack in your kit.
The stainless steel post will mount to any C stand head or Mafer grip commonly found with most crews.
Lenovo ThinkPad E540 20C6008SUS 15.6-Inch Laptop (Black)


Personal Computer (Lenovo)




Intel Core i5-4200M 2.5 GHz (3 MB Cache)
4 GB DDR3L SDRAM
500 GB 7200 rpm Hard Drive
15.6-Inch Screen, Intel HD Graphics 4600
Windows 7 Professional with upgrade to Windows 8 Pro, 6.2-hour battery life

NEC AccuSync AS203WMI-BK 20-Inch Screen LED-Lit Monitor


Personal Computer (NEC)




LED backlight technology provides for low power consumption and less hazardous materials
Ambix dual-input technology allows for digital/analog compatibility
Tilt adjustable stand helps you reach a more comfortable view
Integrated multimedia speakers for business conferencing
IPS LCD for outstanding color and wide-angle viewing

ELP Ir LED Day&night H.264 White USB Camera with Microphone Support Windows Linux Android for Video Surveillance At House or Industrial


Photography (ailipu Technology Co.Ltd)




IR LED day&night 720P megapixel HD Resolution usb camera for high quality image and low power
H.264 compression technology on USB Camera for sharp image and accurate color
Super small outline and thin profile for embedded
High frame rate- deliver 30 fps in 720P for real time video view at house or inside device
Cost-effective - User don t need any DVR. Only a few USB cameras and a computer can make a surveillance system to keep your house security.