Web conferencing branding options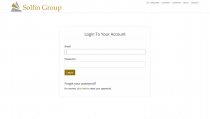 White Labeling Puts Your Face on Our WebRTC Solution
At Veeting Rooms, our goal is to help your business be more successful. With that in mind, we've made the decision to offer our affordable, convenient, and highly secure web conferencing solution with the opportunity for white labeling. This option allows you to take advantage of all the benefits of our well-designed, feature-rich solution and present it to your stakeholders as part of your brand experience. Our diligent efforts and attention to detail in crafting a smart and user-friendly video meeting solution makes your communication system look good.
Your Business, Your Brand
Although all our Veeting Room web meetings are equally secure and confidential, we know that your clients and employees may experience additional peace of mind when they see a familiar interface during online meetings.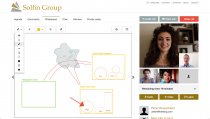 When you re-skin our videoconferencing application with the appearance of your brand, they will feel right at home. There is no software for participants to install and they don't even have to create an account to join a meeting. This means they can experience seamless communication with your company without the sense of using a third party solution.
Use Cases for White Labeled Veetings
Rebranding Veeting Rooms with a corporate logo and color scheme is an option that is suitable for industries that rely on complete consumer confidence and for larger businesses that would like to host Veeting Rooms in-house.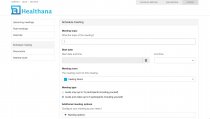 Here are a few examples of clients who can benefit from presenting a consistent interface to their stakeholders:
Law firms that require service hosted in specially certified data centers
Financial services companies that wish to add a videoconferencing service for internal staff or for use with clients
Recruitment and head-hunting specialists who need to conduct virtual interviews with job candidates
Hospitals and private practices that want to provide patient support through video consultation
Show Case: TeamFON Web Meeting
The German TeamFON is a leader in cloud based telephone systems. TeamFON bets on the innovative web conferencing solution Veeting Rooms for the "TeamFON Web Meeting" offering. Its customers can now enjoy web based business meetings that are as easy as a phone call.
You might also like
Blue Microphones Eyeball USB Webcam Microphone


Musical Instruments (Blue Microphones)




Plug and record
Studio Quality USB microphone preamp
Supplies 48V phantom power for condenser microphones
No special drivers required
Fully balanced low noise analog front end
Q&A
Should I offer web-camera conferencing as an option for a job interview? | Yahoo Answers
I think it is an excellent idea. Some people won't do the final hiring until they meet you and are able to watch your mannerisms..
What are some brands of free web conferencing software?
There are numerous places that claim they offer free web conferencing, so it is important to analyze their features and determine those that are truly free. One of the leading free websites is Any Meeting, which boasts such features as email invitations, customized registration, recordings of past conferences, and advanced follow up features. Another excellent option is Meeting Burner, which allows users to hold online meetings without the need to download any additional software, as conferences take place directly through your browser.