Web conferencing Forum

As more and more workers telecommute, web conferencing is increasingly becoming a method of collaborating from afar. The ability to share screens so that everyone in the meeting is on the same page is extremely helpful and adds a new layer of functionality to traditional phone conference calls.
However, although it can be tempting to hide behind your computer screen, a web conference requires some basic etiquette, just like any in-person meeting. Below are some best practices for setting up and facilitating a successful and productive web conference:
1. Plan Well!
Be sure you have a purpose behind the meeting and share the main bullet points of the agenda in the meeting invitation ahead of time in order to set expectations. Be sure your meeting invitation has all needed sign in information contained in it so that participants can quickly click the needed link and dial-in without looking through their messages to try to access the meeting.
2. Get Set Up Ahead of Time
Always double and triple check that you have a fast connection and log in to your web conferencing portal ahead of time. Practice using the features and functions of your web conferencing solution so that you aren't fumbling to use them during the actual meeting; if you plan to record the meeting, set that up ahead of time. Clear your background and exit out of tabs so that your screen to be shared is clutter free and less distracting. Then be respectful of all participants and be sure to start on time!
3. Lay the Rules
Set expectations at the beginning of the meeting; for example, explain when questions are appropriate and whether this is an open forum conference or will be lead solely by the presenter (in which case you should mute all the other participants). Explain if you'll be sending the slides to participants later so they'll know if they need to take notes or not. If the web conference is an open forum, let participants know to always announce their name first when speaking so that everyone knows who is leading the conversation.
4. Facilitate Participation
This pertains mostly to participants and not presenters, but don't multi-task! It's easy when you're not in person to check out of the conversation and start scrolling through your emails or browsing the web, but that's just a waste of everyone's time. If you're the presenter, you can help keep everyone engaged by utilizing participation tools such as polls and virtual "hand raises" for questions.
5. Wrap Things Up
If you end with an open forum or Q&A, start wrapping up the conversation 5 minutes before the meeting is scheduled to end. If there are still questions on the table, tell those participants that you'll speak with them after the meeting to record their questions and answer them offline so that other participants can get going.
You might also like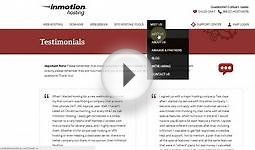 Best Web Hosting For Small Business Trusted Reviews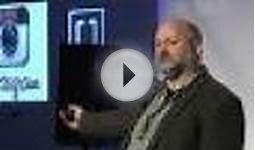 FORA.tv Culture: How Small Companies Stopped Worrying ...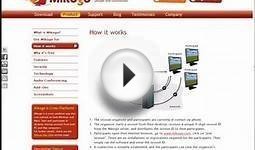 Free web conferencing Software for Webinars and ...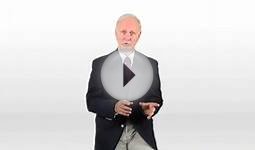 Web Conferencing Companies - Rankings Of Best