Web conferencing Pricing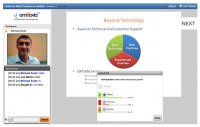 With omNovia you can host ad-hoc and planned online meetings. The software is best suited for displaying single applications on the host's desktop, presenting previously imported files or using the whiteboard. While presenting documents, the moderator and the attendees can use annotation tools to highlight elements in the presentation. These marking tools are no longer available when the host switches from presenting documents to displaying apps on his computer.
In addition participants can communicate visually via video conferencing. Per default the webcam videos are displayed right below the participants' names. As soon as more than three people activate their webcams not all of them can be displayed. In this scenario the host can adjust the size of the single webcams and arrange them individually on the display.
To schedule a web conference and invite people, the moderator can use the Event Manager. This feature allows the moderator to set up invitation and reminder emails, and to define an event-specific registration process. The Event Manager is particularly suitable for formal web conferences (e.g. webinars) - but a little too complicated for less formal meetings (e.g. with a virtual team). In this case, the moderator may want to install an Outlook plug in to ease and speed up the scheduling process.
Bottom line: omNovia can be classified as webinar tool. Due to its functionalities it is suitable for structured and well-planned web conferences which focus on one-to-many communication. Unfortunatelly the software lacks features for effective interactive collaboration among virtual teams and cannot score with user friendliness.
Platform Support
Browser-based Flash application, runs on Windows XP or later and Mac OS X, requires Flash Player 10.3
Pricing
Two different pricing models depending on the maximum number of participants:
Event Based Pricing: depends on the number of events and the number of participants
Subscription Based Pricing: monthly fee, that enables to host an unlimited number of events
You might also like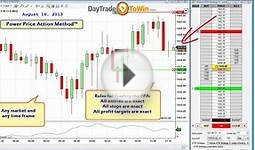 Power Price Action Ninja Trader Webinar Event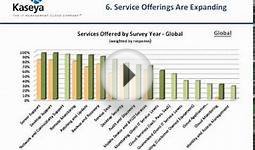 AsiaPac: MSP Pricing Survey Webinar