Online conference – call
InterCall recently released a study that looked at mobile conferencing statistics and surveyed 500 professionals about their experiences with mobile conferencing. Read our overview of the study and view the infographic here. The study picked up a lot of traction among the business community and inspired posts on:
I found it interesting that of all the great information in our study, most people were focusing on the stranger aspects of it, like the weird places people take a conference call and the unusual things they do while on one.
Conference Calls Can Be Boring
Let's face it; it takes a particularly talented person to keep people engaged during a conference call. Most calls are so dreadfully boring, in fact, that 27 percent of those surveyed admitted to falling asleep during one.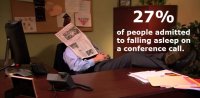 Sleeping on a professional conference call is pretty bad, but that's not the end of the story. Turns out people do all kinds of things on conference calls that you wouldn't expect. Here is a list of the top ten things people admitted to doing while on a work conference call.
Disclaimer: InterCall does NOT condone or endorse the practices of the following conference callers.
1. Doing Other Work
No one was surprised by this one. One of the big advantages to a conference call is the opportunity to multitask. Almost two thirds of people said they do other work while on a conference call.
While we applaud the multitaskers and overachievers, it can also be dangerous to become so distracted with other work that the conference call becomes ineffective.
Pro Tip: If you can't keep up with the conversation on the conference call, there's no need to be on it. Make sure your call is the #1 priority.
2. Sending Emails
This isn't a big surprise and may sometimes even be necessary. More than three out of five people admitted to sending an email during a conference call.
This isn't always a bad thing, especially if it is related to the call. But, keep in mind that if you can't type and pay attention at the same time, you might wan't to put a hold on the emails.
Only send out emails that are requested or are necessary for the call you are on. If you are a loud typer, put yourself on mute while you compose the email so the other attendees aren't distracted by the constant 'clack, clack, clack'.
3. Eating or Making Food
The survey found that 55 percent of people eat or prepare food while on a conference call. They must not be contributing much if their mouths are full. On one hand I get it; I keep snacks at my desk and am known to gobble them up at any given time. But, on a call?
I'm envisioning a scenario in which I am on a conference call with a lot of people. I'm feeling peckish, so I grab a handful of salty peanuts. Then, I'm asked a question by my boss. Now everyone has to wait while I properly masticate and swallow my food. It's either that or I spit them out. Either way, it doesn't look (or sound) good.
You might also like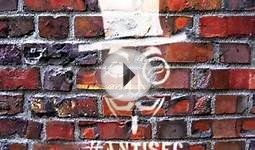 Anonymous Hacks FBI Conference Call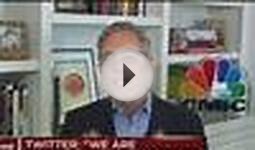 Twitter conference call ahead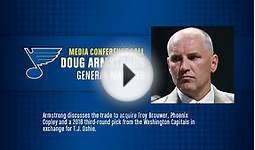 Conference Call - Armstrong Video - St. Louis Blues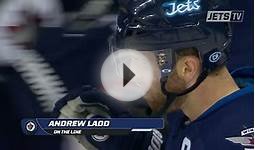 CONFERENCE CALL: Andrew Ladd Video - Winnipeg Jets