Online Learn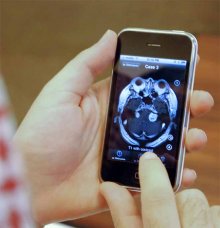 There isn't any doubt that we are living in a technological age. Each day, people utilize their computers and mobile devices to stay connected and expand their knowledge. As such, elearning has been on the rise in recent years, and an increasing number of students are beginning to see the benefits that this convenient and invaluable educational resource can offer. However, elearning would probably not be possible without one key tool: the LMS.
Why are learning management systems so important to education?
An LMS (or Learning Management System) is a package that enables students to receive learning content and educational resources to continue their educational endeavors online. In essence, the LMS is the system that establishments can use to offer their online virtual courses. It typically boasts a wide range of essential features, such as the capability to enroll new students, deliver elearning courses and educational content, and manage the tests that are provided to the student.
Learning Management Systems also enable students to learn anywhere, at any time. Therefore, even those who may not have time for traditional learning can benefit from these courses. Students can complete and deliver coursework and track their progress. Also, it enables the elearning provider the ability to manage class rosters and interact directly with their virtual pupils.
There are a wide range of advantages that are commonly associated with a Learning Management System, such as:
Enables documents, such as course materials and tests to be uploaded and reused over an infinite period of time.
Allows teachers and curriculum designers to deliver content to students almost instantaneously and evaluate the completed work based upon their preferred grading techniques.
Gives students the power to track their work, as well as keep an up-to-date calendar of assignments and tests.
Enables students to have access to courses whenever they like rather than based upon a set schedule. Therefore learners are able to learn at their own pace and get the most out of their education.
Allows companies to maximize their human resources by using an LMS to track employees' development.
LMS can lower the cost and increase the productivity of companies offering training, since it streamlines the content delivery process and serves as a foundation upon which they can build their virtual learning institution. Ultimately, an LMS is the software that will enable students and teachers or subject matter experts (SME) from all walks of life to create a brighter educational future.
You might also like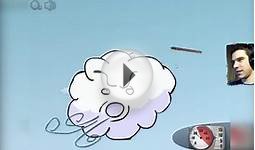 Darmowe Gry Online - Learn to Fly 2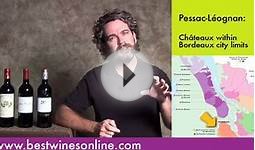 Best Wines Online: Learn About Bordeaux part 1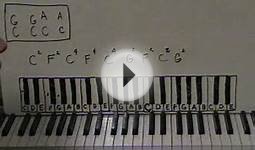 Piano Lessons Online - Learn the Blues! - Part 1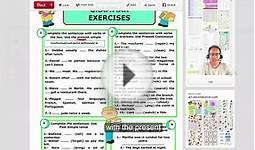 English Grammar Exercises For You to Do Online. Learn ...
Beginner's Russian With Interactive Online Workbook: A Basic Russian Course; Learn Basic Language and Start Speaking Today, Online Activities, Videos, ... Life, Useful Lessons Cove (Russian Edition)
Book (Hippocrene Books)
Used Book in Good Condition
VTech Touch and Learn Activity Desk - Purple - Online Exclusive


Toy (VTech)




Activity table features an interactive desktop and four double-sided cards that introduce numbers, letters, animals, music, people and more
Innovative learning table allows you to flip up the kids table and create a masterpiece using the easel or chalkboard; chalk not included
Toddler play table comes with 160+ vocab words, 30+ learning activities, and 20+ popular melodies; 9 colorful touch pages each with 4 learning modes
Activity table comes with an interactive LED screen that demos how to write letters and numbers step by step; stool is included with kids desk
Early education center operates on 3 AA batteries; intended for kids 3-6 years old
Online Dating: Do You Know That A Good Profile Is The Key Number 1 In Online Dating?- Learn How To Master The Art Of Online Dating By Following The Most ... Dating Romance, Online Dating Advice)


eBooks ()



VTech Spin and Learn Color Flashlight - Pink - Online Exclusive


Toy (VTech)




Educational kids toy features exciting songs and music that teach about animals, colors and numbers; ladybug button activates sounds and interacts with child
Kids flashlight comes with over 50 sing-along songs, music, sounds and fun phrases; children s toy features five changing light colors that are not too bright
This early learning center teaches toddlers to count along and learn numbers 1, 2 and 3; a great toy flashlight for your toddler
Interactive toy is perfect for infants and toddlers ages 1 through 3; toy features on and off switch and two different volume controls
The flashlight toy operates on two AA batteries that are included; after 45 seconds of inactivity the toy will automatically turn off

Shape Builders Learn To Draw, 10 x 8 Inches, 21 Count (48040)


Office Product (MEAAH)




21 sheets of 10 x 8 paper designed to help with learning to follow directions and sequencing
Work on pre-writing shape formations
Drawing and pencil skills mastered as well as working on paper stabilization
Top bound tape makes it easy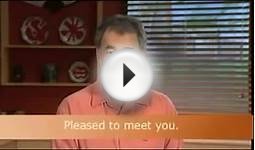 English Conversation - Learn English Speaking Online - Part 3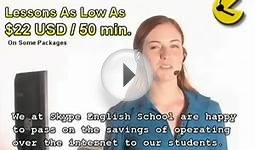 Learn English Online - Skype
Q&A
Why Choose Online Learning?
Some students choose online learning so they can maintain full-time employment while completing coursework on their own schedules. Others are similarly busy with family obligations. Online learning is a common choice for students in the military, since it allows them to continue their studies no matter where they're stationed. Some online learners live in rural areas, too far away to commute to a campus; others live in foreign countries but pursue online study through a U.S. school. Yet other students simply prefer the convenience of learning from home.
Who Uses Online Learning?
You might wonder if you're an anomaly when it comes to choosing online education and training to further your skills, earn a degree, get some continuing professional education, or simply learn something new. In fact, you're part of a growing trend among learners who are turning to the internet to for all of these things.
Both men and women use online education and training and they come from all age groups, but especially older adults, according to a study done by Les Burr, deputy director of student services at Charles Sturt University (CSU), a university in New South Wales, Australia.