First online Meeting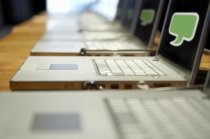 Tip #1: Do you really need to have the meeting?
First consider do you really have to have this meeting? Is there a way to use a collaborative document to outline topics and get feedback online or perhaps create a brief and get feedback and input prior to having your online meeting. You may get the feedback and input you need without having to get everyone on a web/audio conference.
Tip #2: Create an Agenda
Creating an agenda will help you stay on track and also help you get the right people in the meeting. Include a topic, who's addressing each topic, time, meeting location and concrete objectives. And then don't forget to send the agenda out ahead of time.
Tip #3: Keep it to 7 or less
Check your attendee list to make sure you have the relevant and appropriate people invited to the meeting. Don't invite unnecessary people. If you have more than 7 people on the call, decisions become very difficult to make.
Tip #4: Prepare
Ensure you and anyone else who is presenting is prepared. People should come to the meeting ready to address their topic and to answer questions about their topic.
Tip #5: Assign Timekeepers and Notetakers
In order to stay on track, it's always good practice to assign a timekeeper to ensure people are sticking to the allotted time. Also, assign someone or a few folks to take notes as topics are being presented and also ask them to note any action items and who they are assigned to.
Tip #6: Review Action Items & Next Steps
Give yourself time at the end to review all action items and confirm who those are assigned to and get commitment on dates when possible. Also determine what the next steps will be – another meeting, a decision, regular follow-up via email, etc.
Tip #7: Evaluate the meeting
At the end of the meeting, discuss what worked, what didn't work and were the right people in the room. By getting this type of feedback and input, it is helpful in honing in your skills to put together the best meeting possible in the future.
Tip #8: Follow-up
Send out the notes and action items to the group so they all have a record of the meeting their action items. Also, let them know what the next steps will be going forward.
You might also like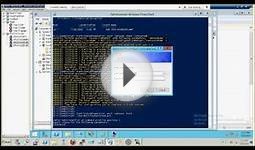 PowerShell Saturday Online meeting - PowerShell 4.0 First Look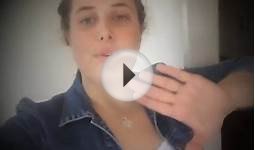 Meeting My Online Best Friend For The First Time!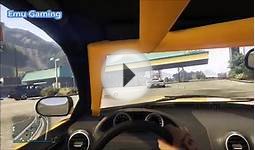 GTA 5 online - Xbox One, First person, Car Meet and Cruise ...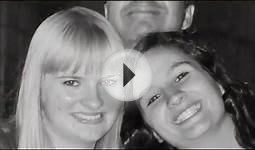 {meeting my online bestfriend for the very first time}
The First-Year Teacher's Survival Guide: Ready-to-Use Strategies, Tools and Activities for Meeting the Challenges of Each School Day (J-B Ed: Survival Guides)
eBooks (Jossey-Bass)
Online Dating Guide


Mobile Application (jcaveapp)




Online Dating Guide
In this App you can see this topic.
1. Online Chat Dating And Its Rising Popularity
2. Online Chat Room Do s And Dont s
3. Online Dating How to Protect your privacy on the Internet
4. Online Dating how To Have The Best Online Profile
5. Online Dating
6. Online Dating A strategy For Success
7. Online Dating First Email How to Get a Response
8. Online Dating Holiday Tips