Online Meeting Software Reviews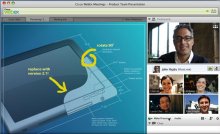 Cisco WebEx Meetings Premium is a web conferencing service for instant and scheduled meetings.
Being intended as the successor of the well-established WebEx Meeting Center, the online meeting application offers a broad range of functionalities, and the host can switch between whiteboard, imported documents, and screen sharing. This is possible because WebEx has separate tags for these options. In general, the user interface of WebEx Meetings is very similar to the predecessor solution (WebEx Meeting Center) and therefore, hosts can easily switch to the successor. The latest version of WebEx also incorporates additional online meeting collaboration functions like being able to: attach files to meetings and manage them in a file library, post comments, and share meeting notes and recordings.
Moreover, participants can activate their webcams during meetings and have a video conference. Per default the webcams are displayed on the right margin of the console so that participants can continue working on the whiteboard or on imported documents. Videos can also be displayed full-screen should the other online meeting functionalities not be needed. Active Speaker technology automatically places the current speaker's webcam in the center, which can give you a headache if you are having a discussion with the other participants.
There is a downside to the large number of features. Users have numerous setting options and the arrangement of functionalities on the user interface makes the tool less user friendly.
Bottom line: Cisco WebEx Meetings offers a large number functionalities, making the solution a bit too complex and demanding higher learning effort from beginners. Once users have gotten the hang of it, they will really enjoy virtual meetings with this tool.
Platform Support
Runs on Windows XP or later, runs on Mac OS X 10.5 or higher, Linux only runs on Firefox, Browser based for participants requiring Java
Pricing
"Premium 100": Monthly subscription for hosting meetings with up to 100 participants including 9 licenses for hosts: USD 89 per month (UK: GBP 60 per month; Europe: 69 EUR per month)
You might also like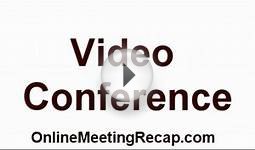 Http://www.onlinemeetingrecap.com/Online-Meeting-Reviews ...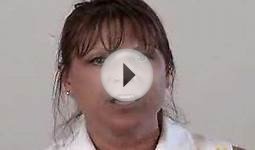 Online Registration Software Review: Deb Bartlett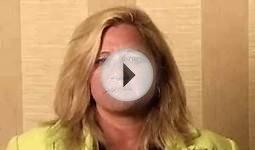 Online Registration Software Review: Freddie Templeton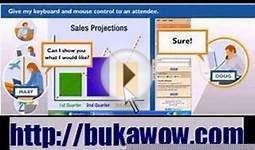 GoToMeeting Reviews
Saba Cloud


Mobile Application (Saba Software)




Search the learning catalog and register for self-paced, instructor-led, virtual, or blended learning
Access content in a variety of standard-compliant (SCORM, AICC, Tin Can) or non-standard-compliant (MS Word, PDF, video, etc.) formats
Launch content online or download it for offline consumption
Complete evaluations, checklists, tests and surveys
Manage goals and complete performance reviews
Schedule and participate in meetings
With the instant progress synchronization between the mobile app and the LMS, switch back and forth between devices seamlessly
Bodybyboyle Online Strength And Conditioning Service


Mobile Application (Watthanakorn Chaijinda)




The MBSC Staff Meeting Videos Include:
In Depth Program Design Discussion (see how and why the staff designs the programs for our athletes)
Hands On Discussions on Olympic Lifting, Mobility, Active Warm Ups, Rehab Exercises, and more!
Reviews and discussions of guest speaker s talks, seminars, DVDs, Books, and more!
Listen in on the Wide Range of Athlete and Client Issues and How to fix them
And so much more! It is a like having a new Seminar every single week!
Adobe Fireworks CS4 [Mac] [OLD VERSION]


Software (Adobe)




Creatively design interactive layouts for websites and rich Internet applications (RIAs)
Create and edit vector and bitmap images, or import and modify native Adobe Photoshop and Adobe Illustrator files
Optimize graphics for virtually any scenario with preview, selective JPEG compression, and a wide range of export controls
Import Photoshop PSD files while retaining layers, effects, and blend modes and save Fireworks PNG files in native Photoshop format; copy and paste objects from...
Prototype layouts for RIAs in Fireworks and then export them directly to Flex, while retaining absolute positioning, styling, and professional-quality coding

QuickStart American Sign Language


Software (SelectSoft Publishing)




Product Features: Meetings & Greetings. The Manual Alphabet. Home & Family. Emergency Situations. Everyday Communication. Fingerspelling Words & Numbers...
Windows System Requirements:Windows 98, Me, 2, XP, Vista, Windows 7 (32-bit and 64-bit). Pentium II 300 MHz processor or faster (Pentium 4 1.2 GHz recommended)...
Macintosh System Requirements: Mac OS 9.2, OS X Classic, OS X. iMac, G3 350 MHz or faster processor. 64 MB RAM (128 MB recommended). 250 MB free hard disk space...

Football game Trick


Mobile Application (ElizabethApp)




Football game Trick
Football refers to a number of sport s that involve, to varying degrees, kicking a ball with the foot to score a goal .
In this App you can see this topic.
1. A brief introduction to Fantasy Football game
2. All Aspects of benefits from NFL Football Game
3. Apply Math Motivations in Football Game to Help Players Become Better
4. Ben Roethlisberger and NFL Football Game
5. Citi Simplicity vs Slate by Chase
6. College football betting on football favorite
7. Come to feel Constructive With Free Dating Sites