ArcGIS online Training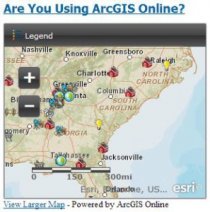 – The need to organize, visualize, analyze and share Geospatial data is growing at an ever increasing rate, but the cost of developing and deploying enterprise, mobile and web GIS solutions has prohibited many in the past. Esri's cloud-based mapping solution, ArcGIS Online provides a cost effective and robust platform for sharing geospatial data with users both inside and outside of your organization.
"ArcGIS Online provides even the smallest organization with an inexpensive tool for sharing GIS content such as maps, data and applications. However for those not familiar with publishing and working with web or cloud based tools, it can seem a bit daunting" says Tripp Corbin, CEO of eGIS Associates. He continues by adding "ArcGIS Online has its own terminology and workflows which new users must learn to successfully make use of this amazing tool from Esri. So we have developed two new classes to help."
eGIS Associates has just released two new ArcGIS Online classes, Introduction to ArcGIS Online: Creating Content and Intermediate ArcGIS Online: Sharing & Managing. These classes provide new ArcGIS Online users with a much greater understanding of how ArcGIS Online works and what can be done with it.
Introduction to ArcGIS Online: Creating Content
This is a one day class which develops the foundational understanding of ArcGIS Online so users can begin to successfully create and share simple content. They will learn how to create and share content as well as the terminology associated with ArcGIS Online.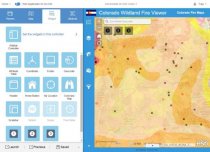 Lessons in this course include:
Introducing ArcGIS Online – How to access and what are named users and credits.
Adding data and layers to your ArcGIS Online content
Creating web maps with ArcGIS Online
Customizing symbology in ArcGIS Online web maps
Sharing your ArcGIS Online content both in and outside your organization
William Stanton with Florida State Parks commented "This is a very good class. Answered my questions on what ArcGIS Online can do and not do" after taking the class at the SHRUG GIS workshop.
"This class covered the basic information about ArcGIS Online. I understand the terminology and functionality better" Tamara Galey said after taking this class in Raleigh NC.
To learn more about this class visit
Intermediate ArcGIS Online: Sharing & Managing
This is a two day class that continues to build on the skills and knowledge learned in the Introduction to ArcGIS Online class. It focuses on how to manage an organizations ArcGIS Online subscription and different methods for sharing content.
You might also like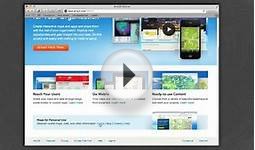 How to setup ArcGIS Online Account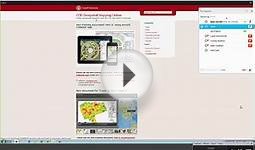 ArcGIS Online Webinar Series - October 2014: ArcGIS ...
MonsterCrafter Pro


Mobile Application (Naquatic LLC)




Create your monster any way you like
Train and care for your creation
Adventure through harrowing, boss-filled dungeons
Battle online against your friends, your enemies, or anyone in the world
Productivity: How to Easily Overcome Time Management, Organization and Procrastination Troubles for Small Business Owners (The Entrepreneur's Guide to ... Lazy, Get Stuff Done and Achieve Success)
eBooks ()
Learning Google Apps For Business [Online Code]


Digital Software ()




learn how to use Google Apps for Business at your own pace, when and wherever you want to
this tutorial covers: Gmail, Google Calendar, Google Drive, Google Docs, Google Presentation, Google Spreadsheets and Google Forms for Business.
you will also learn to manage the business account - understand user management, groups and security settings
Expertly authored and taught by Andy Anderson
5.75 hours of content - 101 lessons covering everything you need to know about Google Apps for Business

Project Management Using Microsoft Project 2013: A Training and Reference Guide for Project Managers Using Standard, Professional, Server, Web Application and Project Online


Book (Project Assistants Publishing)



Beginners App Development With Corona SDK [Online Code]


Digital Software ()




Learn Beginners App Development With Corona SDK from a professional trainer on your own time at your own desk.
This visual training method offers users increased retention and accelerated learning.
Breaks even the most complex applications down into simplistic steps.
Comes with Extensive Working Files.