Microsoft Office 2013 online Training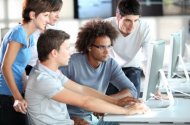 Our Microsoft Office 2013 training includes a variety of courses designed to teach individuals of all skill levels about using all of the Office 2013 programs. Our instructor led training is offered by certified instructors to professionals and individuals as well as corporate and government customers. With our MS Office 2013 training, individuals can improve their skills and knowledge for all of the latest Office 2013 programs. This is beneficial for individuals who are hoping to increase their value in the workplace and for companies that are interested in boosting employee productivity and efficiency.
If you are interested in enrolling in any of our Microsoft Office 2013 training courses, please feel free to view our computer training schedule to see class times and dates. You can register for any of these Microsoft Office 2013 training courses using our online computer training registration form.
Macintosh/Apple User? You can still attend our courses! Although we teach our courses on Windows, you can still apply what you've learned in class to your environment. The program are identical; there are only a few keyboard differences.
The following are our current Microsoft Office 2013 training courses. These courses are designed to help individuals become trained in the latest Microsoft Office products. They teach everything from the basic beginner information to advanced training for individuals hoping to utilize time saving shortcuts. These Microsoft Office 2013 training courses are also designed for individuals who would like to obtain a Microsoft Office Specialist Certification.
Any of our Microsoft Office 2013 training courses can be modified or customized to meet your company's needs and for Office migration training. Whether you have recently begun the switch to the newest MS Office 2013 products or you just want to ensure that your employees are working at their highest productivity levels, our Microsoft Office 2013 training can help any business or government agency.
Training for Microsoft Office 2013 – New Features
This Microsoft Office 2013 training course is a great overview of the Office 2013 programs. It is designed to show off the newest features to individuals who are familiar with using previous versions of Microsoft Office.
Microsoft Office Access 2013 Training
Our Microsoft Access 2013 training courses provide important information for beginners, intermediate, and advanced users of this convenient database management program.
You might also like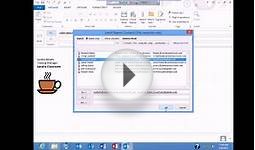 Microsoft Office Outlook 2013 Training - Performing Basic ...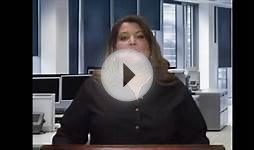 Microsoft Office Access 2013 Training - Using Queries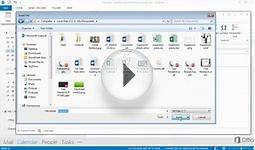 Microsoft Office 365 - Outlook 2013 - Calendar Training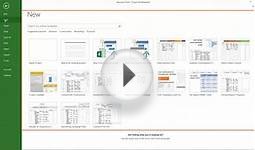 MS Project 2013 Online Training | Microsoft Project 2013 ...