Office Video Conferencing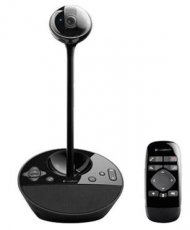 Logitech's ConferenceCam BCC950, pictured above, has a street price of about $200.
Video conferencing has always been something of a luxury for small and medium-sized businesses. True enterprise-grade video conferencing hardware has always been a significant expense, and many if not all of the major solutions avaliable require buy-in to proprietary systems, much like it is with VOIP-based PBX systems.
Webcams in conjunction with services such as Skype have always been an option for those who want to do video calling, but they aren't ideal for anything other than casual 1-on-one video calls from the desktop simply because they cannot be positioned in such a way to allow a group of people on one end of the video link to effectively collaborate or present to each other, particulary if say, 3 to 5 people are in a small conference room and need to talk to another group of folks at another branch office in a similar situation.
Over the last two weeks I have been experimenting with Logitech's ConferenceCam BCC950 ($200 street) which is a SMB video conferencing solution that leverages the company's deep expertise with webcam technology along with commodity video chat and business collaboration software such as Skype and WebEx.
Essentially the ConferenceCam really is just a souped up webcam, in the sense that it is a plug and play, driverless, USB 2.0 UVC H.264 device that works with any PC or Mac software that supports standard webcam devices. But it also incorporates a sensitive microphone, a built-in speakerphone (which I would compare favorably to that of a low-end Polycom unit) and a HD 1080p 30fps camera that is mounted on a servomotor mechanism that can be adjusted with an included remote control unit.
The camera on the unit itself, which has a 78 degree field of view, can be positioned on a insect-like "eyestalk" or it can be attached directly to the main base without the stalk. In a conference room situation, the device would be connected to a small desktop or laptop computer in front of the group of people who need to be seen and heard from the remote location.
By using the remote control, the camera on the "eyestalk" can be panned 90 degrees in either direction and can be angled up and down and zoomed in with either the remote (which can control the device from up to 10' away) or a duplicate set of controls on the base unit.
Both the base and the remote also has mute, volume up and down, as well as answer and call terminate buttons, provided the software you are using supports those features.
To test the device, Logitech provided both my ZDNet colleague David Gewirtz and myself a pair of units. Both of us are based in Florida, although I live in the Fort Lauderdale area and he is based near Cape Canaveral, about 180-200 miles away from each other.
David has a business-class 30Megabit cable modem connection, whereas my home office is equipped with 18Megabit AT&T U-Verse VDSL.
To test the unit, both of us used Skype. David used the Windows version, whereas I used the Mac version. For all practical purposes, with the exception of the remote control unit and the ability to pan and zoom the device, Skype on each OS platform works just as it does normally.
You might also like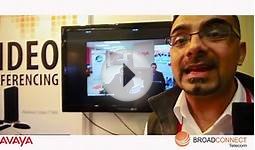 Radvision Video Conferencing, BYOD & VoPI @ Avaya ...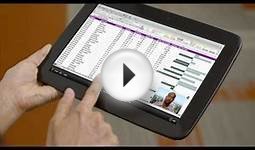 HD Video Online Conferencing - RingCentral Meetings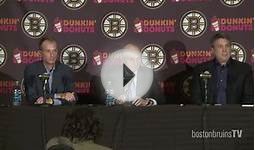 Press Conference: Bruins Front Office Video - Boston Bruins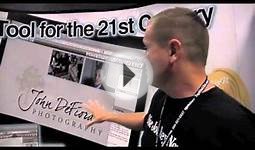 Bride Live Video Conferencing Virtual Office by John Young ...
Q&A
what is the best video conferencing system for an office? | Yahoo Answers
Polycom and Tandberg are the market leaders and between them have the majority market share. Sony also sell VC systems. Which ones (and which model) you choose will be very dependant on your specific circumstances - for example, do you want ISDN connectivity or IP? Is it a for large conference room or do you want something mobile?
Does Office Communications Server support video conferencing?
Yes, it supports pc to pc and multiparty conferencing. OCS 2007 can integrate tools like Microsoft Rountable for conference rooms. I have deployed within my own company and for customers and it works very well with existing PC microphones and USB Video cameras.
Here is a link to the product web site where you can read more about it.
m/en-us/communicationsserver/FX101729111033.aspx
Here is a link to multiple press releases with additional info.
resspass/press/2008/mar08/03-17VoiceCon08PR.mspx