Web conferencing bandwidth

For those working in low-bandwidth settings, web conferencing can be a big challenge. There are a few ways to get your group – big (over 100 attendees) and small – to get talking for a variety of budgets.
Webgathering.net
Web Gathering offers a virtual space to hold meetings or conferences. Modeled off of a real conference experience, presenters can deliver speeches using voice, video, slideshow presentations, interactive whiteboards, desktop share and document share within interactive virtual conference rooms. Pricing is considerably lower than the cost per person in a traditional conference setting, but it is much more expensive in situations where a simpler free conferencing option would be appropriate.
Other options to explore, with different pricing models: anymeeting, Big Blue Button
Improve your bandwidth
In the case of Africa, low bandwidth is a relative challenge; some countries have a very good infrastructure but it is the local Internet Service Providers that slow the connection at the Internet gateway. If all your users reside within a country, you can setup a server with the conference software installed within your ISP's local network and that should greatly improve your results.
Open meetings
Openmeetings provides video conferencing, instant messaging, white board, collaborative document editing and other groupware tools using API functions of the Red5 Streaming Server for Remoting and Streaming. It is a browser-based software, so it is possible to use on some smartphones. It does use Flash so any devices using iOS will not be compatible. It currently does not have any native mobile apps.
Troubleshooting with available options
Improvise! If everyone has access to a phone and their laptop, use a free service like Freeconferencecall.com to connect the speaking portion of the conference and then share files over e-mail. Typically, it is the combination of web, voice and video in one tool that will result in dropped calls and technical issues.
You might also like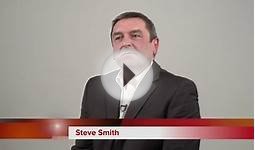 Video Conferencing Bandwidth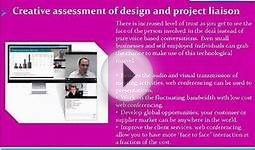 web conferencing meetings - vmukti.com
Yamaha PJP-EC200 Projectphone Web Conferencing Echo Cancellation & Sound System Tuning Appliance, Smooth duplex performance, Adaptive echo canceller, 20 kHz wide bandwidth echo canceller, 2-channel echo canceller, 2-channel mixing, Feedback suppressor, Auto gain controller, Auto analyzer, DIP switch, GUI setup, Frequency range 100 to 20000 Hz, Adaptive echo canceller / Feedback suppressor / Noise reduction / Auto gain controller, Arrival time of direct sound 120 ms maximum, Echo cancelling time 400 ms maximum, Echo cancelling capacity 60 dB maximum, Noise reduction 17 dB maximum
CE (YAMAHA)
SMOOTH DUPLEX PERFORMANCE - Echo can occur in an audio conference system when the microphones pick up the audio reproduced from the speakers. The PJP-EC200 enables...
ADAPTIVE ECHO CANCELLER - The PJP-EC200 s adaptive echo canceller automatically adjusts the echo-filter factor according to the operating environment, as well as...
2-CH ECHO CANCELLER - The PJP-EC200 is equipped with a dual-channel adaptive echo canceller. Since the echo canceller parameters for each channel can be adjusted...
EVEN WHEN NEXT TO A PROJECTOR, NOISE REDUCTION ELIMINATES THE SOUND OF THE FAN - The built-in noise reduction eliminates noise even in rooms with constant sound...
AUTO ANALYZER - The auto analyzer function automatically enters the microphone-speaker distance and feedback suppressor (notch filter) settings that are best suited...
D-Link DSB-C100 PC Camera (USB)


CE (D-Link Systems, Inc.)




352 x 288 video resolution
Microphone required for sending audio
USB 1.1 interface
Includes video conferencing software
Compatible with Windows 98, 2, Me, and XP; Mac OS 8.6 to 9.1
Yamaha PJP-20UR Web Conference Microphone Speaker with a built-in high performance echo Canceller


Personal Computer (YAMAHA)




High Definition Sund and Clarity, Exceptional Range
Echo Cancellation Adaptive Noise Reduction
Full Duplex Performance
Easy Connection, USB Power (No AC Power Required)
Daisy Chainable for Larger Conference Room Coverage

NETGEAR GSM7324 24-Port Layer 3 Switch


CE (Netgear)




Box Contents - GSM7324 Managed Gigabit Switch, Null modem cable, Rack-mount kit, Installation guide, Resource CD-ROM
Routing - IPv4 routing at wire speed, with up to 512 routes per unit, VRRP, ICMP, RIP I and RIP II, OSPF2, and DHCP/BOOTP relay
Switching - Port trunking, broadcast storm protection, extensive VLAN support, IGMP snooping, Rapid Spanning Tree
Quality of Service - DiffServ, access control lists and bandwidth provisioning
User Interfaces - Command Menu Interface via console port, Web-based management via web browser and Telnet remote login

JK Audio BluePack Bluetooth Wireless Cell Phone Interview Tool with Mic Preamp


CE (JK Audio)




Bluetooth Wireless Technology
XLR Mic Input
3.5 mm Stereo Line Input
3.5 mm Stereo Line Output
¼ Stereo Headphone Jack