Adobe Connect Video Conferencing
It is with great pleasure that I can announce the next release of Adobe Connect – version 9.2.
Although it was only a short time ago that we released version 9.1, we've continued to innovate on features that our customers told us are important. Adobe Connect 9.2 introduces several new important features.
Improved Video Pod
Video is an extremely important element of web conferencing. Video can establish eye contact between individuals and often helps to improve communication through the use of facial expressions. The video pod has always been one of the most commonly used pods in Adobe Connect.
A single video pod can include the webcam video of everyone in a meeting. Unlike some web conferencing products, Adobe Connect doesn't limit the number of users who can share video. Adobe Connect intelligently laid out the video feeds in a grid that made the best use of the size of the pod.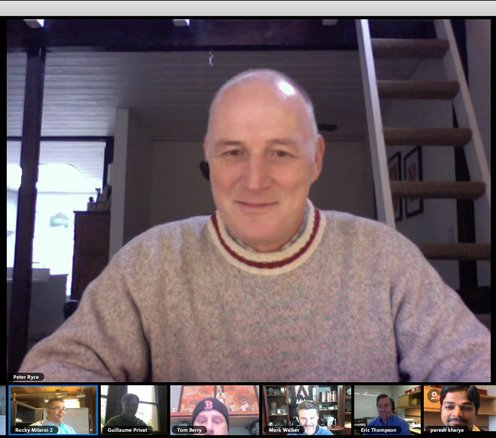 There are some use cases though where it makes sense to highlight a single video feed – for example the webcam of the person presenting. In Adobe Connect 9, we added the ability to highlight the active speaker. In Adobe Connect 9.2, we're introducing a brand new filmstrip view for the video pod. A presenter or host in the Adobe Connect room can choose between the filmstrip view or the grid view. They can also determine which camera should should be highlighted as the main video feed.
The video pod has a number of other improvements as well. For example, there's a new fullscreen mode which is able to provide a true video conferencing experience and removes the other elements from the meeting. Hosts and presenters can now force their view on all participants ensuring that everyone is seeing the video pod in fullscreen. We've also introduced the ability to hide the title bar of the video pod.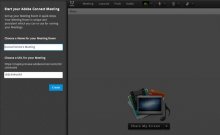 First Time Entry Experience
We're constantly trying to make Adobe Connect easier to use – particularly for new users. It doesn't help that the first thing a new user has to do is figure out the web interface to set up a new meeting. Adobe Connect meetings are persistent – they don't have to be scheduled each time you want to use them. With that in mind, we've completely revamped the workflow for a new user to eliminate the need to create their new meeting.
New users will receive an email with their username and a link. The link will take them immediately to their new Adobe Connect room. The first time they visit, they'll be asked to give their room a name and a custom URL. That's it. Nothing to schedule, nothing to setup. The virtual room is automatically created and ready to use immediately. Since it persists forever, the new user can simply distribute their custom URL to invite anyone to their room.
Of course, we haven't eliminated the web interface. The old scheduling assistant is still there and available to anyone who prefers it.
You might also like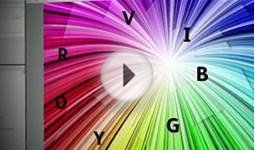 Rich Web Conferencing with Adobe Connect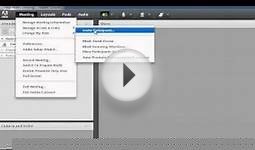 Using Adobe Connect web conferencing at The University of ...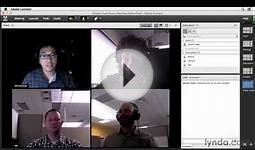 Adobe Connect Tutorial # 12 videoconferencing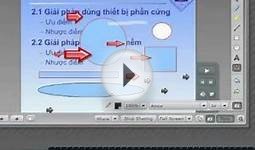 hệ thống video conference sử dụng adobe connect ...
Huddlecam 20X-G2 Conferencing Camera


CE (Huddlecam)




20X Optical Zoom | USB 3.0 | 1920 x 1080p | 70 degree FOV Sony Lens
20X optical zoom.
USB 3.0 connection cable
RS-232
1920 x 1080 resolution
Snowleopard M8C 5MP Camera Android TV Box Amlogic S802 Quad Core XBMC Android 4.4 Kitkat 2.4Ghz/5Ghz Dual Wifi 2GB/8GB 1080P


CE (Snowleopard)




The easiest way to enjoy streaming TV. Pre-configured and pre-loaded with the newest version in the XBMC evolution - Kodi. Simply connect with your TV, power up...
Powered By Android 4.4 (Kit Kat) with Google Play Store installed giving you access to tons of apps, games and programs.
2 gigabytes of RAM and the AM Logic S802 quad-core gives these devices more than enough resources to perform with ease.
The 5 megapixel camera along with the microphone make it perfect for video chatting, skyping and video conferencing
Truly one of the most versatile and powerful Streaming media players on the market!

1080p High Definition USB 3.0/2.0 PTZ Video Conference Camera


PC Accessory (Oneking)




2.0 Megapixel Full HD Camera with 20x Zoom
USB 3.0 and 2.0 Compatible
70 Degree field of view - Capture the entire conference room
Test to work with: Lync, Skype, Zoom.us, Adobe Connect and many more
Works with Windows / Mac 10.9 or below (10.10 Yosemite not stable)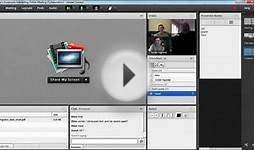 Video Conferencing: Adobe Connect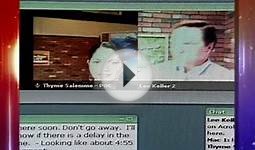 Video Conferencing with Acrobat.com ConnectNow and Adobe ...
Q&A
Video Conferencing Technology and Connecting
Video conferencing allows people at two or more locations to see and hear each other at the same time, using computer and communications technology. They exchange visual information with Webcams (digital video cameras) and streaming video. Audio content may be distributed via computer or the telephone system.